Screenshots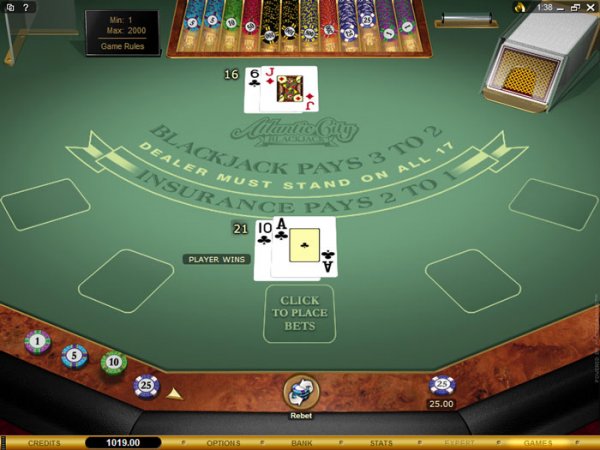 Atlantic City Blackjack Gold Series
by Microgaming

The Gold Series games from Microgaming follow the same rules as the standard versions of the games but with an updated look and much more sophisticated graphics and sound effects, making the Gold Series more realistic than ever.
This blackjack variation is played with 8 standard decks which are shuffled before each and every game. Like any blackjack game, your goal is to beat the dealer by getting a better hand or by the dealer going bust. The strongest hand is an ace and any card with the value of ten. This hand cannot be beat but can be matched.
Players have the ability to split pairs or double any two cards dealt to him. They can also purchase insurance when the dealer has an ace showing and this pays off 2 to 1. Players also have the option of a late surrender so they may be able to save half of their wager when they are likely holding a losing hand.