Online casinos accepting players from Lesotho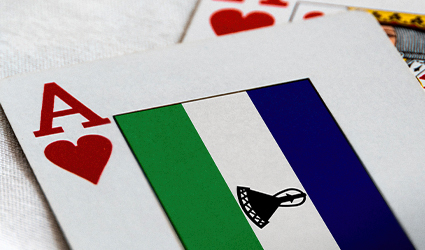 Lesotho is a fully sovereign state and a country landlocked as an enclave in South Africa. Also known as the Kingdom of Lesotho, the country is situated in the Maloti Mountains and it is home to the highest mountains in Southern Africa.
When it comes to online gambling in Lesotho, the country has no legal framework for this particular sector. It mainly relies on the document called "Casino order 1989" which encompasses the land-based sector. There are no locally licensed online gambling sites, so consumers interested in checking out this form of entertainment can do so on offshore websites.
A detail worth mentioning is that as of January 2021, the internet coverage in Lesotho was somewhat less than 48%. That probably is the main reason why the country itself is not making any particular efforts to regulate the iGaming industry.
Top Casinos in Lesotho
Casino
Highlights
Cashout
Bonus
Loading...
There are no available casinos for requested criteria.
Something went wrong. Please try again later.
Laws and Regulations
As mentioned in the introductory part, Casino Order 1989 is the Act the gambling industry of Lesotho relies upon. A company interested in running a casino should submit an application, stressing out whether the license is needed for slot machines only or for slot machines and other games. Licenses are valid for a period of 10 years. If a license holder wants to renew it, they need to submit a written notice 390 days prior to the renewal date.
In addition to this, the country has a Casino Board, with the principal Secretary for the Ministry of Tourism, Sports and Culture being the chairman of the body. Other members include the Principal Secretary for the Ministry of Finance, the Managing Director of the Lesotho Tourist Board, the commissioner of Police, and the Commissioner of Income Tax.
The Board's main duty is to issue, amend, renew and suspend licenses. A person authorized by the Board has the right to inspect the equipment and seize it if necessary, demand confirmations on paid taxes, conduct investigations in case it suspects that there are illegal activities taking place, and so on.
A person operating a casino without a license will either have to pay a financial fine or will be sentenced to imprisonment for a period of 10 years. In case a person uses counterfeit chips, implements fraudulent betting schemes and techniques, or tampers with devices with the help of magnetic/ electronic devices, they will also have to pay a fine or go to prison for 3 months.
Aside from the Casino Order 1989, Lesotho has the Lotteries Act of 1975, which regulates the provision and promotion of lotteries. This particular Act in no way applies to casinos.
Player Protection and Responsible Gambling Measures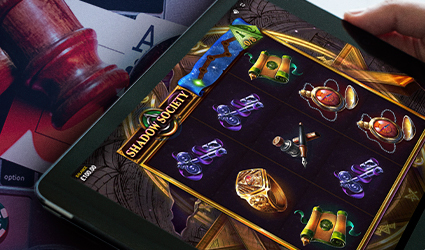 Having in mind that the country has no legal framework for the iGaming industry, it doesn't come as a surprise that no player protection measures exist. In case an issue emerges, there's no online casino regulator consumers could submit a complaint, in order to have the problem fixed.
For that reason, players need to be educated on how to protect themselves and stay responsible while playing their favorite online casino games  Luckily, the entire industry has realized the importance of promoting responsibility, which leads to the development of versatile handy tools such as:
Players can limit the amount of money they deposit, wager, or lose. Such limitations can be applied on a daily, weekly, or monthly basis. Some operators even offer the option to determine the deposit limit during registration.
Limits on time spent playing
Tools such as reality checks can help consumers keep track of the time they spend playing. In addition to this, there are options to take a break from gambling for a specified period. Those are cool-off and self-exclusion.
Casino
Slots
Roulette
Blackjack
Video Poker
Rating
Loading...
There are no available casinos for requested criteria.
Something went wrong. Please try again later.
Payment Methods and Banking
The official currency of Lesotho is the loti, subdivided into 100 lisente. Its value is pegged to the South African rand, and both of them are accepted as legal tender within the country.
That's of particular importance for those who want to gamble online, as no casinos (at least we couldn't discover any) accept the local currency. However, the South African rand or ZAR is widely-spread and numerous operators offer players the option to deposit and withdraw in this currency.
Cryptocurrencies are not regulated by the Central Bank of Lesotho, so in case of losses, there shall be no recourse to the Bank. However, in November 2019, Apollo, a multi-functional cryptocurrency platform signed a memorandum of understanding (MOU) with the government of Lesotho to explore the implementation of Blockchain and cryptocurrency.
Although this is undoubtedly a signal that things are moving in a positive direction, at the time being, any transactions involving this payment option are at the user's sole and independent risk. Yet, when interacting with licensed and reputable online casinos which accept players from Lesotho, the risk is minimal.
A growing number of operators have embraced Bitcoin, Litecoin, Ethereum, Dogecoin, and other crypto options, offering players rapid and anonymous payments. Those who are interested in growing on a global market and building a good name won't risk their reputation by playing tricks on consumers and making trouble with crypto transactions.
The Best Live Casinos in the
Best Reviewed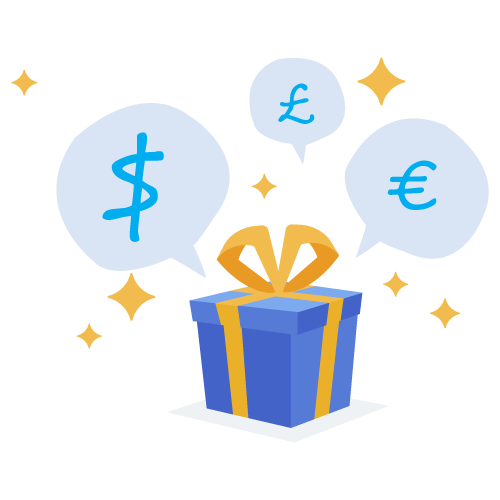 Casino
Rating
Interesting Games
Highlights
Casino Bonus
Loading...
There are no available casinos for requested criteria.
Something went wrong. Please try again later.
What Should Players from Lesotho Pay Attention to When Selecting a Casino?
The number of online casinos is on the continuous rise, which means players are constantly given more and more brands to choose from. This makes the selection procedure more and more difficult. That's where our handy tips step in, making the process less stressful.
As soon as you find yourself in a new online casino, take a look at the following:
License
Games' lobby (genres and providers)
Payment methods and banking policy
Bonuses and promotions
Terms and Conditions
Your decision whether to play on a certain platform should always be based on some insights, not just the attractive surface. In addition to your own investigation, you can also look for reviews and comments by other players. They are willing to share both positive and negative experiences, which can help you make up your mind on which places to check out and which ones to avoid.
Have fun and play responsibly!
FAQ
Is it legal to gamble online in Lesotho?
Online gambling is not classified as an illegal activity in Lesotho, but it's not regulated either. Technically, players can gamble online without being afraid that they will suffer some consequences. There are no locally licensed sites, so they can place bets and play games on foreign betting platforms.
Is demo play available in online casinos that accept players from Lesotho?
Yes, fun mode is available to all consumers, including the ones from this region. In most cases, all visitors have access to demo play, but in some situations, the operators require registration prior to granting access to practice play.
Can players from Lesotho gamble on mobile devices?
Yes, players from Lesotho can gamble on their smartphones and tablets. However, having in mind that not all the territory has internet coverage, sometimes there may be technical issues that could prevent players from accessing gambling platforms on their portable gadgets.
What are the most popular online casino games in Lesotho?
Slot games are the most played genre everywhere, including in Lesotho. Other than this, consumers like to check out all-time favorite table games such as Roulette and Blackjack, as well as sports betting.
What kind of online casino bonuses can players from Lesotho claim?
There's a wide variety of promotional offers such as welcome bonuses, match bonuses, no deposit bonuses, cashback offers, and so on. Other incentives include Refer a Friend program, tournaments, loyalty programs, and so on. The selection varies from one operator to another.