Online casinos accepting players from the Ivory Coast
Online Casinos Accepting Players from the Ivory Coast
Officially known as the Republic of Côte d'Ivoire, or Côte d'Ivoire for short, the Ivory Coast is a country on the southern coast of West Africa. It borders Guinea to the northwest, Liberia to the west, Mali to the northwest, Burkina Faso to the northeast, Ghana to the east, and the Gulf of Guinea (Atlantic Ocean) to the south.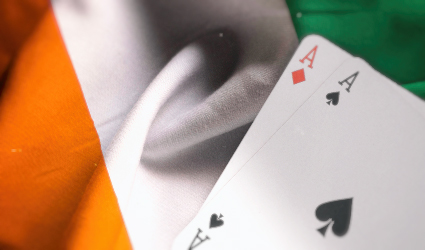 Online gambling is not regulated in the country yet, at least based on the Mutual Evaluation Report from GIABA's report on Anti-Money Laundering and Combating the Financing of Terrorism published in 2013. However, people from this part of the world gamble on the Internet by visiting offshore gambling platforms.
Just to clarify, GIABA is the e Inter-Governmental Action Group against Money Laundering in West Africa established in 1999. Côte d'Ivoire aside, it includes the following countries Benin, Burkina Faso, Cabo Verde, The Gambia, Ghana, Guinea, Guinea-Bissau, Liberia, Mali, Niger, Nigeria, Sao Tome and Principe, Senegal, Sierra Leone, and Togo.
Laws and Regulations
Gambling in the country is regulated by Decree No. 98-371 of June 30, 1998, but this document was amended by Decree 2009-29 of February 12, 2009. As far as defined in the Decree, casino managers are required to obtain authorization before engaging in any land-based activity in the Ivory Coast.
Requests for authorizations are submitted to the Minister of Interior who submits them to review by a committee of representatives from the Ministries of the Interior and Security, Economy and Finance, and Tourism. Licenses are issued for a maximum of 10 years, after which they can be renewed for additional 3 years.
There's only one land-based casino in the country, located in Abidjan called the Golden Elephant Casino. The establishment was previously known as the Hotel Ivoire Inter-Continental & Casino, but it changed its name in 2017. Its offer includes blackjack, roulette, craps, and poker.
The only official betting portal of the Ivory Coast is Loterie National de Cote d'Ivoire or LONACI for short. Initially a national lottery only, the company expanded its offering to include versatile online products such as online slots, bingo, some sports, and others.
As hinted in the introductory paragraph, there are no locally licensed online casinos, so players interested in trying luck with Internet-based games need to visit foreign websites. Many of them accept players from this part of the world, but some operators have country restrictions in place, usually listed in the Terms and Conditions.
Perhaps one of the reasons why the iGaming industry is developing rather slowly has to do with the lower internet penetration rate. According to the analysis from the beginning of 2022, 36.3% of the total population has access to the internet.
Player Protection and Responsible Gambling Measures
According to the said report: 
"1000. There is no supervisory regime intended to guarantee that casinos are effectively implementing the provisions relating to the AML Act and CFT Order. The audit engagement of the entire management of the establishment and operation does not exactly serve this purpose, although it contributes to it."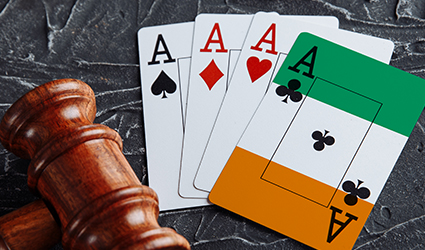 Although this refers to land-based casinos only, the situation is the same with online casinos. There are no regulatory institutions in charge of monitoring whether casinos are implementing these measures. This leaves plenty of room for misunderstanding and misinterpretation, but there's a way to handle the situation.
Operators who realize the importance of player protection and safety will equip their platforms with a diversity of tools for responsible gambling. That way players who have trouble managing their time and/or funds can activate some of the offered options and stay responsible while gambling.
Such tools include limits on deposits, losses, and wagers, as well as a reality check, cool-off, or self-exclusion. They can be adjusted for a specific period of time, or amount, depending on the selected tool. Some online casinos even have links to organizations that are specialized in providing advice and support to those who need it.
Payment Methods and Banking
The official currency of Côte d'Ivoire is West African CFA franc. At the time being, it is also used in 7 other independent states- Benin, Burkina Faso, Guinea-Bissau, Mali, Niger, Senegal, and Togo. Although there were plans to replace it with the new currency, the launch was delayed due to the coronavirus pandemic.
As no online casinos accept this currency (or a very limited number of them), players from this part of the world need to look for alternatives. Central African Republic is among countries that have already adopted Bitcoin as a legal tender, but Ivory Coast still hasn't.
When looking for a suitable online casino, make sure to get acquainted with all the relevant information related to payments. That includes:
Available deposit and withdrawal options
Minimum and maximum limits for all transactions
Fees on payments
Necessary ID verification procedures
Players from areas recognized as iGaming hotbeds are usually given a wider spectrum of options, and generally much better conditions and limits for transactions. That's why it is of huge importance to be 100% familiar with rules, as that's the only way to avoid unpleasant situations.
What Should Players from the Ivory Coast Pay Attention to When Selecting a Casino?
Exploring the available payment options, banking policy and responsible gambling tools is just one of the steps to complete when searching for a suitable online casino.
Tailored player experience is something each and every consumer appreciates, and there's no better way to provide it than by equipping the site with multiple language options. The French language is the primary language of government, business, and education in the Ivory Coast, and luckily for those who like to gamble online, it is supported in a large number of casinos.
Other important things to take into account include games and bonuses. The number of featured studios is not necessarily a determining factor, as long as the selection is diversified enough. As for the bonuses and promotions, see what are the available offers and mind the max cashout limits and wagering requirements. A loyalty scheme with benefits is a huge plus if included.
This investigation, to call it so, will take you approximately 10-15 minutes, which is not too much, having in mind what you get in return. Don't make decisions based on the shiny surface, scratch it a bit to see what's underneath.
So, do your due diligence and play responsibly!
FAQ
Is it legal to gamble online in the Ivory Coast?
Online gambling is not illegal in Ivory Coast, but it's simply unregulated. There are no locally licensed online casinos, other than a government-operated online portal with a limited collection of games. Players looking for a better selection of games usually visit foreign betting websites.
What are the most popular online casino games in Côte d'Ivoire?
Some of the most frequent choices of Ivorian players are casino games like slots, blackjack, and roulette. Live games and mixed genres are growing in popularity as well, so chances are they will be warmly welcomed in this region as well.
Is demo play available in the Ivory Coast-friendly online casinos?
Yes, demo play is an option available to players from all over the world, and Ivory Coast is not an exception. Sometimes it is necessary to register to be able to access fun mode, but in most cases, all visitors can take advantage of it.
Can Ivorian players gamble on mobile devices?
Mobile gambling is popular in Côte d'Ivoire as well, as it gives players a chance to explore all kinds of games on their tablets and smartphones while out and about.
What kind of online casino bonuses can players from Côte d'Ivoire claim?
Welcome bonuses, cashback bonuses, free spins, and no-deposit bonuses are just some of the incentives players from this country claim. It's important to check country eligibility before pressing the "claim" button, so to avoid having your potential winnings confiscated.