CoDi Online Casinos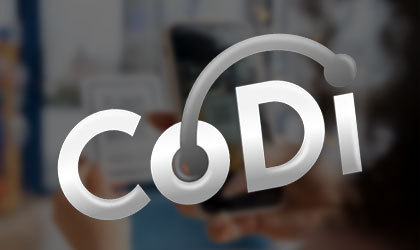 As a Mexican online casino player frequenting international sites, you must have noticed that your choice of payment methods is pretty narrow, and that's why you should consider using CoDi. This is a mobile and digital payment solution Mexican users can find across so many international online casinos. It offers many benefits to users overall, but online casino players particularly like it because it allows for swift and incredibly secure deposits and withdrawals. Its ease of use is another factor which contributes to its popularity across the nation. What is CoDi and why choose it as your online casino payment method?
About CoDi
Launched by Banxico, which is the Bank of Mexico, CoDi is an electronic payment platform designed for the users of Mexico. Its acronym stands for Cobro Digital, which translates to Digital Payments, therefore, it is an alternative payment solution that facilitates users' mobile and digital payments. Transactions are processed securely and swiftly with it, through electronic transfer, therefore, it is incredibly convenient to use.
Based on QR codes, the solution implements powerful and innovative technology for transaction processing. With that in mind, you are probably aware that in order to use it, you have to have a smartphone that would read these QR codes. Another precondition you must meet in order to be able to use it, of course, is to have an active bank account. Since the payment method was launched by Banxico, it works via the traditional Mexican banking system, designed to simulate the transition to a cashless economy, as stated by the bank.
Even though it is quite a new solution offered in the Mexican market, it became an instant hit the moment Banxico launched it. Just two years after its launch, its users transacted over 146 million Mexican pesos through its system! That's, of course, thanks to the convenience it offers, but also so many other perks. Since launched by the Bank of Mexico, it is incredibly secure, it is available 24/7 for payments, not only payments during business hours, but the best part is, it is completely fee-free! Add to that the fact that it is incredibly easy and straightforward to use since you won't need to download any apps to use it, and there you have it: the perfect solution to use across most eCommerce platforms in the country.
On that note, some of these accepting platforms are Mexican online casinos. Numerous sites based in the country are offering it, but so do international casino sites that accept Mexican players. So, if what you learned about it so far intrigued you and you'd like to try the solution, stay with us to guide you through the getting started process.
How to Start Using CoDi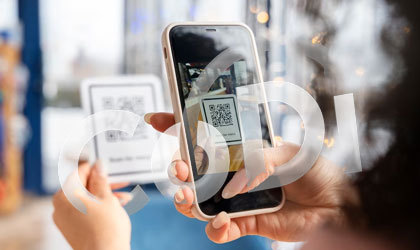 As long as you're meeting the two preconditions to using it, you can get started with this solution in no time. That means you need to have an active bank account and a smartphone, and consequently be a Mexican citizen with an active phone number with one of the Mexican networks.
The Bank of Mexico considered the fact that over 12 million Mexican citizens were using smartphones, and that's why it designed this solution. It also considered that these smartphone users were using the internet non-stop and most of them have a bank app installed on their device to get better access to their online banking account.
So, in case you don't have your bank's app installed on your smartphone, do it, and you can basically start making transactions with this solution immediately. The QR codes we mentioned are actually intended for physical payments, for making a payment on the sport at the store or a restaurant. To make a deposit at an online casino, a different procedure will apply, which we'll cover now.
There's a CoDi section on your bank's app, and you need to go to it to sign up. Once you'll do that, you'd need to ask the casino "to generate a CoDi", meaning to generate a payment request which would have its details, such as the subject of the payment, the amount to send and the name of the operator. You'll be redirected to your bank's app to review these details. You'll need to authorize and confirm the payment by providing your token, fingerprint, face or PIN, depending on the authentication factor you're using. Once you do, you'll instantly receive a notification on your smartphone, and so will the casino, and you both need to confirm that the funds have become available on your online casino profile, hence, your balance.
While this is how the solution normally works, with the eCommerce platform requesting the payment, when you try to make a deposit with it, you might come across a different procedure, as you'll see. The solution offers another option, for the casino to leave the Amount field empty so that you, as the user, can fill out the digits by yourself, instead of the casino doing it for you. So, depending on the casino you're frequenting, it may have enrolled with the solution to offer you this option. If not, you'd need to get in touch with a Customer Support agent to go through the depositing procedure as described above. We'll go over the depositing process next, guiding you through each step you'd need to make, so stay with us.
Depositing and Withdrawing with the Solution
Mexico legalized online gambling a few years back, and after obtaining a license, many operators appeared on the newly-regulated market. Most of these sites, as you will see, are already offering the soltuion, since it is a huge hit among players, especially younger generations of players. Therefore, you'd need to check out several sites that are offering it, to find one that would meet your criteria, and join it.
The actual depositing process with CoDi would look like this:
Go to your chosen online casino's Deposits page.
Look for CoDi's logo on the list of offered methods, or Banxico's logo, for that matter, and press it.
In the new window, log into your online banking profile using your credentials.
Specify how much you'd want to deposit (or get in touch with a Customer Support representative to do it for you).
Wait for the reference number to be generated and sent by the casino.
Enter the reference number in the designated field on your online banking profile.
The money will arrive in your online casino account instantly!
Even though a mobile payments solution, since it works via the banking system, it also processes withdrawals. The money will get to your bank account, as soon as approved by the casino. The withdrawing process is pretty much the same, only in step 4, you'd need to specify how much you'd want to cash out. While the withdrawal won't be instant, since the casino needs to review it and approve it first, you'll still have your winnings in your bank account in no time, within 48 hours.
Coverage and Restrictions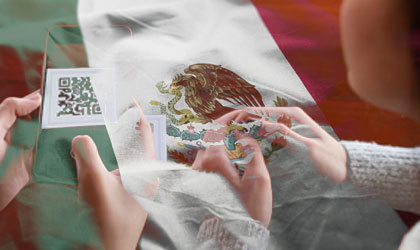 After all you've read so far, it is probably clear to you that this is an amazing method only available to Mexican users. The only country offering it is Mexico and only Mexican online casino players can use it. By default, if playing from any other country, don't expect to be able to make a deposit or withdrawal with it.
As a Mexican player, though, you won't face any restrictions. The preconditions to meet are to have a smartphone and an active bank account, of course, but considering you do, there's nothing to impede you from trying this great solution.
Fees and Additional Charges
No fees, whatsoever, are charged by this amazing solution. The Bank of Mexico, when it launched it, wanted to provide users with the most cost-efficient payment method out there, and the most convenient one, which would not only facilitate mobile and digital payments but also provide an inexpensive overall online banking experience.
The best part is the casinos offering it won't charge fees, either. Since this is a mobile and digital payment solution, deposits and withdrawals across casinos with it are fee-free, too.
Accepted Currencies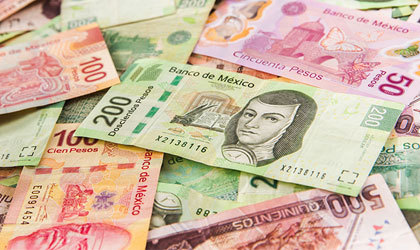 Since the solution is accepted in Mexico only, by default, the only currency you can use for depositing and withdrawing across online casinos with the solution is the Mexican peso.
The solution was engineered to function with Mexican pesos only, so any other currency would be out of the picture. But this is good for you as a Mexican player since you won't need to pay any conversion fees across sites that also offer Mexican pesos for depositing and withdrawing.
Customer Support
We mentioned that CoDi is at your disposal for payments 24/7 and that you won't need to wait for business hours to request or send a payment. But, you'd be glad to hear that its Customer Support is also available around the clock! You can reach its agents via email at [email protected] or via the phone numbers 800-767-2634 and 800-POR-CODE.
There's also an official website you could visit to find out more about the solution, with quite intuitive and transparent pages explaining everything about it. Once there, you can also explore the Frequent Questions page to try and find the answers to any questions you might have about it.
Naturally, if you're experiencing difficulties with the depositing or withdrawing process at the casino, you'd need to contact the casino's Customer Support team.
Conclusion
If you've paid attention to everything in this article, you must have concluded by now that CoDi is a payment method you needed in your life as a Mexican online casino player. It is just perfect for online casino players: it is easy to get started with, free to use, payments are requested via mobile devices and you can make both deposits and withdrawals with it using Mexican pesos. What is there not to like? Seriously, this method does not have a single disadvantage, therefore, the minute you can, make sure you give it a try!
FAQs
Are transactions with CoDi reversible?
Sure. This is a solution that works through the traditional banking system, so transactions can be reversed. So, even if you paid more than you intended to or made a wrong transaction, the receiving party, or in our case, the online casino, will be able to partially or fully refund your money. You'd need to send a formal request, but you'll still get your money back.
Can I download a CoDi app?
No, not really. There's no CoDi app for users that need to pay since there's no need for it. The solution functions via your online banking profile, hence your bank's app, so you don't need a separate app to make a payment. The casino, on the other hand, can download a CoDi Banxico app to charge users and accept deposits.
Is its official website available in different languages?
No, the website is available in Spanish only, but that's expected since the solution is only available in Mexico. However, if you're speaking a different language and you want to explore what it has to offer, the Google Translate option on the site works very nicely, at least for the English translation, so don't worry, as you'll still be able to get options.
Is it mandatory to connect my smartphone to the internet to use the solution?
Yes, of course. The solution only works and can process transactions if your smartphone is connected to the internet.
Should I have a bank account with the Bank of Mexico to use it, or not necessarily?
Not necessarily. Even though you can use an account with Banxico, you could actually use an account with any bank that's a member of the SPEI system.
SHOW MORE
&nbsp
Online casinos accepting CoDi as a payment method
Loading...
There are no available casinos for requested criteria.

We're showing casinos that accept CoDi restricted by your country. To remove that condition click here
Something went wrong. Please try again later.