BankID Online Casinos

Introduction
Online casino fans often need a top-tier online payment service, and if they happen to be from Sweden, one of the few excellent options they'll run into is BankID. If you're not from the region, we can't blame you for not being familiar with the method. Although it's garnered plenty of attention in the country, it's not a big contender outside of it yet. Its reach might be limited, but that's not what gives this service an edge over the competition. Users can benefit from several modern features it brings to the table, including a way to track and manage your banking profiles, speedy transactions, and unparalleled security. If these features have caught your attention, stick around. In this text, we'll explore why BankID is such a force to be reckoned with in the Swedish market and how it can lead casino fans in the region to a better gaming experience.
About BankID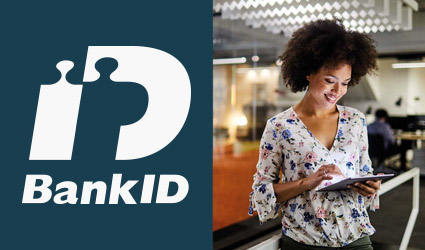 The name of this service might give users a clue about its nature. As it states, the service is an identification method that works digitally. Essentially, BankID is an electronic ID method conceptualized by the Swedish government back in 2001. While in its humble beginnings it was exclusively used as an electronic signature to authenticate all kinds of online agreements, its functionality has changed drastically in its years on the market. These days, users are privy to makingvarious online transactions through the solution, including filing taxes and signing mortgage documents!
It's not hard to see that BankID was a revolutionary service in the region. It allowed users to identify themselves through alternative means, voiding the need for physical documentation like a driving license or passport. Looking at the history of this service, you'll find that banks are heavily involved with it since its conception. Swedish authorities realized that the country's biggest banks already had an in with a large portion of the country's adult population, so they collaborated on a consortium called Finansiell ID-Teknik BID, which later issued the first BankID account in 2003.
It's safe to say that this launch was a massive success. The service garnered just over 100,000 users in about a year, leading to an increased demand for new and improved features. Thankfully, instead of brushing these requests aside, the Swedish authorities and the financial institutions behind this solution listened and added new functionalities over time. By the time 2010 rolled around, BankID had become the primary way for residents to enjoy online and mobile banking services. This propelled the service to become an even greater success, acquiring more than half of the country's population in its user base!
There are plenty of things to consider when exploring BankID as a payment option, and most of them are positive. The service is regulated by the Swedish Digital Administration Authority (DIGG). Thanks to this, and the banks that collaborate with the method, users get top-notch security that's hard to crack. In addition to this, the service boasts excellent versatility and speed. Transactions with the solution are quick, and they're available across countless services on the World Wide Web.
Of course, there are a few downsides to using the service that you should keep in mind. One example of this is the potential fees. While accessing the desktop version of BankID is free, you might be charged a fee from your banking provider for mobile banking. Another thing to remember is that the service is exclusively available in Sweden, so it's not as big in the online gambling world as some hope. While it's a viable option in several excellent operators, their number is small.
How to Start Using BankID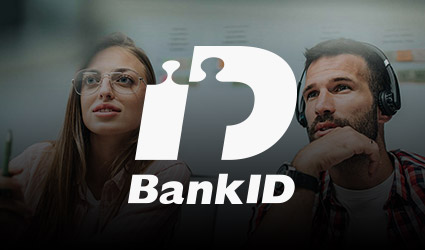 Getting started with Bank ID isn't the easiest process you'll experience, but it's worth the trouble in the long run. Since the method is based in Sweden, it's only natural to assume that you'd have to be a Swedish resident to apply for the service. While this isn't entirely true, in this first part, we'll explain how the process applies to Swedish residents. To start, you'll need to visit one of the viable banks on the method's list. These include Scandia, Danske Bank, Nordea, ICA Banken, SEB, Swedbank, Skandiabanken, Alandsbanken, Handelsbanken, Sparbanken Syd, Ikano Bank, and Länsförsäkringar Bank.
As we've already explained, the service acts as a digital version of an identification document. Because of this, users must have a Swedish ID card with what Swedes call a personnummer, or a personal identity number to apply. As expected, the service is only available to those over eighteen. If you're of age, you can register for a personal identity number through the Population Register. It's worth noting that registration is only available in person. It also requires documents such as a passport and proof of residence.
With your personal identity number in tow, you can open an account at one of the supported banks. To complete this process, provide the clerk with your personal identification number, along with a Swedish ID card, a passport, and an employment contract. Don't worry, there are some alternatives to the documents listed here if you don't have them all. Setting up an account shouldn't take long, and once it's active, you can later apply for internet banking services. This step is crucial if you want to use BankID for online transacting. It's also good to inquire about mobile banking services. While these are often in the online banking services package, they might need to be activated separately with some banking providers. We should note that while you do need a bank account for the service, a bank card isn't necessary.
Something you need to keep in mind is that BankID isn't just available to Swedish nationals. If you're planning on visiting Sweden long-term, you can apply for the service by following similar steps to those listed above. The main prerequisite is staying in the country for over a year. If you meet this requirement, you can head to a bank to sign an agreement and get an electronic ID certificate of your own!
Depositing and Withdrawing With the Solution
Depositing in an online casino with BankID is a bit different than what you might be used to but in the best way! If you're an online gambling fan, you know that most operators require users to verify their identity when signing up for an account. This process is often daunting, and it requires plenty of time and effort to get through. Essentially, users need to submit copies of identity verification documents, which can take a while to authenticate.
Depositing with BankID voids the need for this often grueling step. Many operators that accept this service offer a "Play Now" feature. This means the casinos don't require a user account to start playing. Since the service acts as a form of digital identification, you can verify your identity automatically while making a deposit, skipping several steps and making the whole ordeal much more convenient! Here's how you can proceed to deposit with the service:
Click the "Play Now" button at the supported online casino.
Select your bank from the list of options and log in to your online banking account when prompted.
Enter the amount you wish to deposit. 
The operator will process your transaction and create your casino account hassle-free.
The money will arrive on your balance soon, and you can start playing!
Withdrawing from the service is much of the same. To do so, all you have to do is follow the steps listed above, with a few subtle changes here and there. One of the best things about BankID withdrawals is their processing speed. Since the identity verification step is practically skipped during the transaction, operators tend to take much less time to process transactions. This gives players an advantage, getting their cash-outs ready quicker than usual. 
One thing we'd like to note in this section is that you can always call for help if you run into a snag during any part of the depositing or withdrawal process. Contact the casino's Customer Support Team, and they'll guide you through it step by step. Of course, if the problem you're experiencing is on their end, they'll do everything they can to get things in order quickly. 
Coverage and Restrictions
As we've mentioned a few times throughout this text, BankID is an exclusively Swedish service that's available to permanent residents and long-term visitors. What's interesting about this electronic identification service is that it's not the only one of its kind. Several countries in the Scandinavian region have taken a liking to this digital ID approach. If you look at Norway, you'll find that it also boasts a similar service that dons the same name! While it's not in any way associated with the one in Sweden, the solution is practically a copy adjusted for a different region.
If you go a step further and explore what some of Sweden's other neighboring countries offer, you'll find that Denmark also has a digital identification service that operates similarly. The Danish version is called NemID, with the first part of its name translating to the word easy in English. Finland is another territory that boasts a service of this kind. It's called TUPAS, and it was developed by the Federation of Finnish Financial Services in association with some of the country's leading banks. 
Fees and Additional Charges
The topic of fees and additional charges is a fickle one when BankID is in question. Since the service is offered through your chosen banking provider, all transactions you make are subject to fees by the bank. While some finical institutions charge no or low fees for transactions, you'll likely experience fees in more cases than not. These fees can vary from bank to bank, so if you want more details on how they fluctuate, it's best to contact your banking provider or look at its terms & conditions.
Another fee you might experience is from your chosen operator. While many casinos don't have additional charges for deposits and withdrawals, some may charge a percentage of the transaction or a flat fee. Before registering an account, explore the online casino's page for more details.
Accepted Currencies
Most of you probably already know the accepted currencies for this payment service. Since BankID is a Swedish solution, the native currency Swedish krona is a supported option. Naturally, this is because the method is connected to your banking provider, and all regional banks accept this option. You might also find that some popular worldwide currencies are also accepted. Depending on your chosen bank, these can include the Euro, US dollar, UK pound, and a few currencies from Sweden's neighboring countries.
Customer Support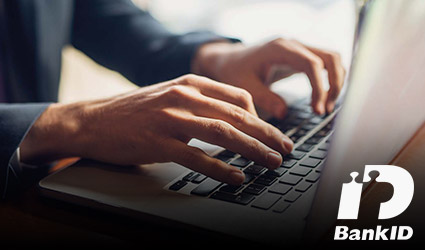 The quality of Customer Support you receive with BankID depends on your chosen banking provider. Since the service works through various regional banks, you'll be redirected to the Customer Support Team from your bank when you have an inquiry. Generally, you'll receive professional and friendly service that leads to simple solutions. This is because most Swedish banks employ support specialists that do their job well. Of course, this might not always be the case. If your query is a small issue that you believe can be handled with a simple answer, you might want to check out the helpful FAQ section on the solution's official webpage.
Conclusion
BankID is an excellent online banking solution for casino fans in Sweden. The service is one of the most convenient ways to transact in the region, offering a host of excellent perks that make the online gaming experience much more relaxed than you might expect. Its speed, ease of use, and high-quality platform make it a top choice for any player, but beware, it does have a few shortcomings. Keep an eye out for the fees often associated with the service and the additional terms imposed by the banking providers behind them. 
FAQs
Is BankID safe?
Yes, the service is safe. It was developed by Swedish authorities and uses the same safety protocols used in the country's biggest banks.
Where is the service available?
While there are several popular electronic identification services available throughout many European countries, BankID is exclusive to Sweden.
Can I withdraw through BankID?
Yes, you can withdraw through the service. For more details on how to do so, refer to the "Depositing and Withdrawing With the Solution" section in this text.
Do I need a bank account to use the BankID?
Yes, you do need a bank account to use BankID. You can set one up at one of the many top-quality banks that support the service.
Can I use BankID for online payments?
Yes, BankID can be used to pay for various goods and services online. The list of supported retailers and services has over 5,000 of them right now, and it's growing by the day.
SHOW MORE
&nbsp
Online casinos accepting BankID as a payment method
Loading...
There are no available casinos for requested criteria.

We're showing casinos that accept BankID restricted by your country. To remove that condition click here
Something went wrong. Please try again later.