AvoEFT Online Casinos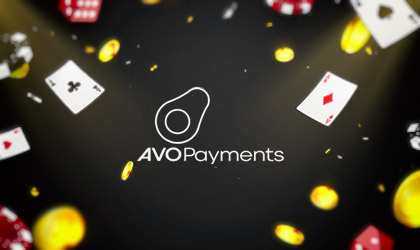 The online gambling market in South Africa is growing as we speak, and players have hundreds of online casinos to join. However, even though they have a huge choice of sites to explore, offering the most amazing games, licenses and certificates and bonuses, these sites usually lack local payment methods that South African players could use. This is where AvoEFT steps in. This fairly new solution is getting accepted across the top international online casinos accepting players from South Africa, and for good reasons. In a pool of global methods offered, AvoEFT is the light at the end of the tunnel for South African players, as it is a solution based in South Africa and offers players the chance to use South African rands. What is AvoEFT and why use it as your online casino payment method?
About AvoEFT
AvoEFT, otherwise popularly called AvoPro or AvoPay, is a rather new solution that allows, as implied by its name, EFT transactions to be completed easily and faster than ever. It was launched in South Africa in 2020 by a private financial company, with the aim to aid those users who don't or can't have a debit or credit card to pay online using a different solution.
That's why it quickly became popular among South African users. It is the solution that links customers and businesses by making online banking between them as effortless as possible. Those users who don't or can't have a debit/credit card can simply access their online banking profile and with one press of a button, make secure and instant payments, super-easy to request.
But this solution offers so much more. In case you do have MasterCard or VISA debit/credit card, you can use it at your own discretion. The solution has partnered with these two giants and considering it is directly tied to banks, it provides you with the chance to use your cards if you want to.
That's why the solution is so convenient to use as a payment method across online casinos. You can make instant deposits with it, either via your bank or card. But, you can also request withdrawals, and after the casino prepares the payment file, the solution will make sure it arrives at the desired destination. The fact that the solution is capable to process payments from anywhere in the world, thanks to its partnerships with global payment services and banks, is what made it popular with operators, and that's why you should not be surprised it is offered across many online casino sites. South African casinos offer it for sure, as do international online casinos targeting South African players. So, stay with us to learn how to get started with it and use it for instant deposits and seamless withdrawals.
How to Start Using AvoEFT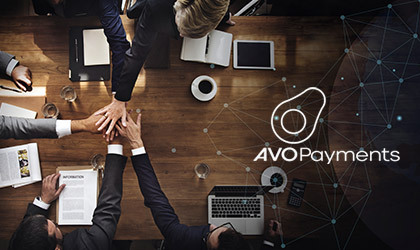 As you would assume, considering you won't need to have a card to use AvoEFT, but only a banking profile, you'd need to have an active bank account to use the solution. Provided you do, you can start using it right away. However, if you don't have one, proceed to open a bank account at any bank in your vicinity.
You would need to apply for your bank account, providing the required details, but while at it, make sure you request online banking credentials, as you'll need them to successfully use AvoEFT. When your account is ready and your online banking profile is up and running, you'd just need to join an online platform that accepts AvoEFT, in our case a casino, and request a payment, in our case a deposit, by simply logging into your online banking profile. Considering the solution provides an EFT service, it means it will make sure your money is transferred easily and securely, through a safe gateway, from your bank account to your casino balance. But as mentioned, you can also use your cards to pay via it, and you'll get the same speed and convenience.
Depositing and Withdrawing with the Solution
Considering the South African gambling market is getting stronger with each month, with new providers securing licenses and entering the market and new operators appearing through partnership deals, you should expect to find a suitable casino to join in no time. And since AvoEFT is a method that is already being offered across the top South African sites, and is getting accepted by many new ones, this task would be even that much easier. So, find a casino you'd like to join which accepts the solution, join it and you can start depositing.
To successfully make a deposit with AvoEFT, you'd need to go through the following steps:
Head over to the online casino's Banking/Deposits/Cashier page.
Locate AvoEFT's logo and press it.
In the new window, enter your banking credentials and log in.
Enter the amount you'd like to deposit through the service.
Confirm the transaction and watch the money get from your bank account to your online casino balance in an instant!
As you can see, deposits are super easy. And as mentioned earlier, withdrawals are an option with this solution, too, even though processed quite differently. Here, after you go through the first two steps, you'd need to specify the amount you wish to withdraw next, in the new window, and then wait for the casino to do its part. The casino would need to review your request, and if all is correct, it will need to prepare a payment file. Then, the casino needs to upload that file and leave it to AvoEFT to do the rest, meaning transfer the money safely to your bank account.
Coverage and Restrictions
We said that AvoEFT is a solution launched in South Africa, so naturally, South African players can use it. However, given the fact it is a solution that has partnered with MasterCard and VISA and allows online platforms to accept payments with these cards, it is a solution anyone can use, regardless of their country of residence.
That's right, this is not a solution limited to South Africa only. There are no country restrictions, per se, considering the two giants are available literally all over the world.
Fees and Additional Charges
As you would expect, you would need to pay some fees when transacting with AvoEFT. Even though the solution itself does not charge fees, as there's no mention of fees on its website, you have to remember that it is still a service that works closely with banks and cards, and when that's the case, fees usually apply.
You'd probably need to pay a fee for each transaction, regardless of whether using your bank account or card to request the transaction. These fees, of course, would depend on the card issuer or bank, so before you start using the solution, make sure you consult with their Customer Support about any possible fees related to EFTs.
Accepted Currencies
We mentioned in the introduction that AvoEFT is a solution that allows transactions with South African rands. And while that's true, you should know that actually, the default currency with this solution is the euro.
Nevertheless, you can still choose to use the South African rand if you want to, right on the casino's Cashier page. Once you request your deposit/withdrawal, for a conversion rate, the euro will be converted to South African rands. The rate is market-dependent, so you'd need to check it before you confirm your transaction.
Customer Support
Again, since this is a method that comes from South Africa, you should not be surprised it offers a local Customer Support phone line, +27 61 105 4940. South African players, therefore, whenever experiencing issues, can contact its team and get first-hand help in their native language.
However, if you visit its official website, you will see that you can also write the team an email, or get in touch with the agents via the on-site contact form. You would need to enter your full name, email address and the message, the question/problem in question. After you press the Submit button, wait for the team to draft the answer and send it to you at your email address.
Conclusion
As with any payment method, AvoEFT comes with pros and cons. If a South African player, you'd love the fact that this is a solution that is based in your country and allows you to make online transfers via your bank account, ergo online banking profile, using your own country's currency. You'd also be happy to learn that so many international online casinos are accepting it for both deposits and withdrawals, so it won't take long before you choose the one for you to start playing your favourite games.
However, we cannot neglect the fees that are tied to transactions using this solution, even though charged by the banks/card issuers. Nor can we neglect the fact that a currency conversion fee applies whenever you want to use the South African rand for transactions.
Therefore, compare the pros and cons, and see whether this is a method you would like to use. Needless to say, it is quite easy to use and convenient for South African players in the lack of other options for deposits and withdrawals across online casinos, so make sure you at least give it a try.
FAQs
Can I contact AvoEFT's Customer Support via Live Chat?
No, not really. When you visit its official website, you won't find a Live Chat button you could use to contact the team using Live Chat. You only have the on-site contact form, the email address and the phone line.
Can I use the solution via mobile platforms?
Sure thing. Considering you join a mobile online casino, you'll be able to make transactions using this solution via any mobile platform, as it is completely compatible with mobile devices. You'd be able to use any Android or iOS-powered device to log into your online banking profile and request a transaction hassle-free.
Is its official website available in many languages?
As a matter of fact, yes. When you go to its official website and click/tap on the Log In button, the page can be translated from English to Italian, Russian, French, Arabic, Turkish, and of course, Zulu.
How many casinos approximately offer AvoEFT for deposits and withdrawals?
It is hard to say one number, considering the solution is being added to the list of accepted methods across new casinos each month. Therefore, you can rest assured that you'll have many casinos, at least a dozen, to choose from and join, to enjoy seamless transactions using this solution.
Is it possible to claim bonuses when using this solution across online casinos?
Sure! Bonuses are offered to players regardless of the payment methods they're using. Sure, there are such offers that are not available to players using certain eWallets, but when it comes to EFTs, that's rarely the case, if ever. Therefore, you can rest assured that you'll be able to claim any bonus unless the offer is based on the selected payment method.
SHOW MORE
&nbsp
Online casinos accepting AvoEFT as a payment method
Loading...
There are no available casinos for requested criteria.

We're showing casinos that accept AvoEFT restricted by your country. To remove that condition click here
Something went wrong. Please try again later.