Wizard Games

To visit Wizard Games official website, click here.
About the Company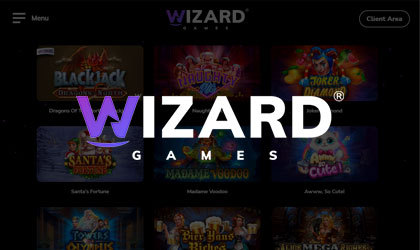 Wizard Games is the in-house games studio calved from the tie-up of Aspire Global and Pariplay Limited. The new brand was announced in mid-November 2021 and acts as a separate business unit powered by Pariplay and ultimately owned by Aspire Global.
As of mid-2022, the studio had released less than half a dozen new titles, but those games simply augment a collection of more than 120 existing games that have been moved into the unit from Pariplay. Rather than expending energy specifically on games, Pariplay can now focus on being a premier game aggregator and studio partner.
That arrangement gives operators a lot of choices, far more than 'old and new' but games from several other providers as well. Pariplay allows operators to choose freely and doesn't force-feed any of the legacy games or new creations - so players know when they see newer Wizard Games titles like Emeralds of Oz, Gods of Kemet, Teddy's Tavern, or Dogwood Magic, those games were selected due to their qualities and value.
The studio's Dragons of the North broke new ground in the regulated US and Canadian markets and earned a place on the shortlist for Best New Game of 2021 at the prestigious peer-reviewed EGR North America Awards in 2022. The award category was created to recognize the best new stand-alone game to make the biggest impact in the North American market in the previous 12 months.
The Gibraltar company's games are already certified in as many as 15 gambling jurisdictions in Europe and the Americas before they are released and all games can be customized to any regional regulated market in a matter of days with language and more. Operators can request specific gamification tools and other enhancements to best meet the needs of their end-consumer.
We find top-tier team members located in such diverse locales as the UK, Malta, Bulgaria, Costa Rica, and India with perhaps another 100 unsung associates handling some of the intimate details of design, production, and more with only pride, a paycheck, and bragging rights. Sometimes I wish an entire credit reel would scroll at the end of a particularly impressive slot game just so those of us who care would know.
Wizard is staying ahead of the curve through Pariplay and the efforts of Aspire Global. Latin and South American markets have been getting the games on the bleeding edge of freshly opened markets, they have broken into greenfield markets alongside sportsbetting in the USA through partnerships with BetMGM and others, constantly expanding in Europe including the Nordics such as the deal that saw the entire portfolio open on Paf, and they were among the first to launch in the freshly regulated free-market of Ontario, Canada just to give a few examples.
Suffice it to say, if you are reading this and don't know the games yet - no matter where you are - there's a very good chance that will change soon.
The Games and Software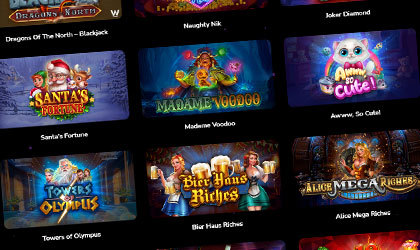 Michael Salih of Malta is the Lead Game Producer at Wizard Games. Prior to this, he spent a couple of years at the Maltese branch of GameArt, a company that produces its own games as well as third-party studio or licensed content. Some of the titles Salih was the product owner for include Lilly Palmer London, Book of Cupigs, and more than 20 other titles released by GameArt or other companies using their work.
As a game producer at Yggdrasil Malta, one of his main projects was Yggdrasil Bingo, but he also contributed to the production of titles such as Wild Robo Factory, Penguin City, and Champions of Rome.
While the quality and, indeed qualities of some legacy Pariplay slots (which seem to have disappeared from its portfolio a couple of years ago), were sometimes a bit too elementary in myriad ways we do not find anything but cutting-edge innovation in maths, mechanics, and the arts in the Wizard games - new mechanics are found in about half the novel titles.
Expect the music and other artistic qualities of the games to keep up with and even surpass any of Wizard's competitors with intense and purposeful orchestration, live recordings of certain instruments rather than rote midi loop tracks where appropriate, and unique melodies written and produced specifically for the particular gamespace and game-time, and professional voice work applied.
Joey Hurtado is the Managing Director of the game house, he's been in the gambling business since 2004 and in the online segment since he started with 888 Gibraltar and then worked at Unibet for a couple of years. Other highlights of Hurtado's career path include experience at GVC, Betsson, and then Gamesys before coming to Pariplay and ultimately Wizard Games.
It's Hurtado who decides which talent to bring on and where to place them but he's also tasked with overseeing the creation of ethical games that are as fair for the twenty Pound punter as they are for the gambler who comes into a session with £20,000. Everyone should have the opportunity to win a jackpot, right?
With Wizard bringing all of the team's focus to bear on games, I think we can expect to continue seeing top-tier first-run games with unique mechanics and ethical maths. Many, but not all of the legacy Pariply games were pretty much "forgettable" they never made much of an impact, and most players as well as many industry observers are only vaguely aware of them if aware at all. That's all about to change and is already changing with an increasing stream of news and fresh releases.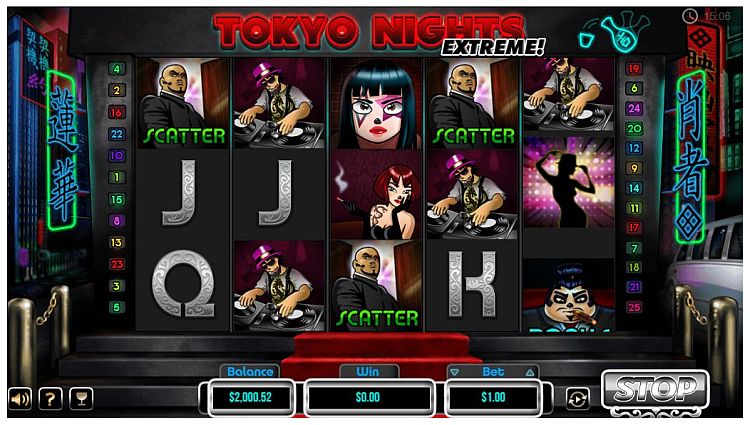 Some of the legacy games like Tokyo Nights have been revamped and released under Wizard with titles that include the word "Extreme". Tokyo Nights was always one of my favorite titles from them. On another related note, most if not all of the clunky ho-hum Pariplay games simply didn't make the migration so what we have here is a well-stocked and quickly expanding portfolio that contains the best of the past and a lot of promise for the future.
This reviewer will be on the lookout for new models and new mechanics that will set Wizard apart in the same ways NoLimit City has done with xWays, but maybe not as huge as Big Time Gaming did with Megaways - after all, that slot mechanic was a virtual revolution and is licensed by perhaps two dozen competing developers now. Regardless, I think we'll see a powerful push in that direction, even if they simply use their own mechanics and maths models and never end up licensing them out to other makers.
Like any developer in the modern market, all games are developed and delivered on the HTML5 framework. The game packages are lean and fast and since so much happens server-side, they use very few resources on a customer's device. Batteries last longer, the handsets never heat up, and it's quick to transition from game to game.
Players that usually ignore the filtering and sorting options at their favorite online casino might want to explore them a little further. It's possible to display only Wizard games at many gaming sites - and - most operators allow free play without the need to register an account. It's a great way to get accustomed to a new producer and new games without risking your own funds prior to getting a feel for a game.
Rapid Deployment
In the last few weeks, we've seen several games come out of the studio with several more in the pipeline. They've added a blackjack title to follow the $0.10 roulette as well as unique slots Teddy's Tavern 12 Super Hot Diamonds, and Jade King. They seem to be releasing at least one game per week, but that's just a gut feeling based on memory. We do know that is one of their selling points though - first to market, fast to market.
Teddy's Tavern with a 10900x potential payout, Lucky Respins, Unique multipliers created on the fly, and a free spins game is a good one to start with. It was released in March 2022.
The 3-reel game has innovative mechanics that keep it fun. Retriggered free games up to 50 in a row should get anyone's juices flowing - especially when any non-winning spin could trigger up to a 3-reel respin for a chance to win big - but that's not the best of it. The actual symbols that appear on the reels can convert into a multiplier win for that spin. The best you can hope for is a 10 on the first reel, a 9 on the second, and a double 0 on the third reel to win 10,900x your bet.
The only symbols on the reels are a 'blank' (Diamond), scatters, and the numbers 0,1,2,3,4,5,6,7,8,9, and 00. Of course, there are a lot more "1"s than "9"s but that is slot math for you. The volatility is medium to high and the RTP (theoretical return to player percentage) is adjustable per market - so if you are in a jurisdiction where operators must show you the returns you will probably get 95.99% and the other options are 93.98% and a dour 87.90%. The good news is that with higher volatility, those numbers can take hundreds of thousands if not millions of spins to achieve so it might still be worth a go if you play slots at all.
12 Hot Super Diamonds is a 5x3 slot with 30 paylines that has 9 jackpot levels and 4+ Diamond jackpot prizes. When 3 or more bonus symbols appear on the reels of this 5x3 spinner, you can choose your bonus feature. Hot Diamond Respins can pay out as much as 2500x and the Free Spins Rising feature adds positions to the reels. There's also a bonus buy feature for players in regulatory markets that allow it.
Free Spins Rising awards 8 spins and will cost 150x your base bet. We achieved a reel set of five reels with eight positions each for a win of $266.65 (minus a stake of $150). This included 10x bet awarded for collecting 6 diamonds throughout the course of the free games, Collect 12 diamonds to win the jackpot of 2500x.
Hot diamond Respins costs the same (150x base). A 4x3 reel set is populated with a few diamonds and the game will respin 3 times. When you land a new diamond the meter is reset to 3 and it will go until you have 3 blank spins in a row or fill the reels with diamonds for 2500x.
Jade King offers a Sun God feature, free spins, and a big block enhancement during free games.
From the developer's website: "Jade King is an epic 5-reel, 3-row slot that is packed with generous features. Start a winning streak with the 3x3 Big Block symbols that can appear randomly and award even bigger wins. The Sun God feature activates when 6 or more fiery Sun God symbols appear with the potential for massive payouts or possibly a Super Bonus prize. For even more non-stop action, the Free Spins feature offers up to 15 Free Spins and the possibility of activating even more Free Spins."
The game is vibrant and well-animated. The scatters have a "personality" that lends to the excitement and anticipation, and the Sun God symbols present both frustrations for potentially blocking line wins but also desire to see them because 6 or more will trigger the feature.
The bonus buy is 150x on this game as well. You can choose 10 Free games or the Sun God feature. Big blocks cover the central 3 reels on every spin and the Sungod feature can be triggered from within free games - either by filling both exterior reels with Golden Suns or landing a big block with the number 6 or higher on it.
The big block can also be either a Wild symbol that guarantees a win or a scatter symbol that will award 3+ games.
The Final Analysis
I have to say I am as impressed or perhaps more impressed with Wizard Games rising out of Pariplay than I was with Pragmatic Play being created on the bones of the old Top Game assets. I don't think anyone expected that meteoric rise - but this brand seems to be destined for some form of greatness.
It takes a lot more than great games, and Wizard makes great games. With Pariplay focused on one part of the business and Aspire Global on another, Wizard seems positioned to use all of its resources to create, compete, succeed, and most importantly, entertain players in an ever-expanding variety of markets. While not every mechanic is innovative, they show a lot of promise to keep pushing the envelope and to do something great.
Wizard Games Games
Currently, we have

casino games

available to play and over

casino software developers

. Let's get started!
Casino Games
&nbsp
Wizard Games powered online casinos
Loading...
There are no available casinos for requested criteria.

We're showing casinos that accept Wizard Games restricted by your country. To remove that condition click here
Something went wrong. Please try again later.