Screenshots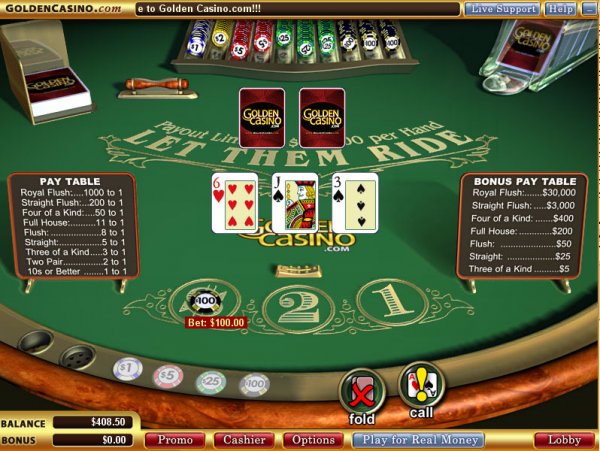 Let Them Ride
by Wager Gaming

Let Them Ride is played with a standard 52 card deck and is based on the poker game 5 card stud. In this game, the player does not compete against the dealer. The game begins by the player placing a wager on the $ bet spot and clicking deal. The player is then dealt 3 cards face up, while the dealer is dealt 2 cards face down.
After seeing their 3 cards, the player decides to either add a second bet or to fold. If the choice is made to fold, only the first bet is considered. If a second bet is added, the dealer's first card is turned face up. At this point, a decision must be made between a third bet or a fold. Once that choice has been made, the final card is revealed. The player wins if they have a pair of tens or better.
Their graphics and sound are quality and realistic, and their software downloads and installs a lot faster than their competitors. It's these qualitites that set Vegas Technology's games apart from the competition.
You can play Let Them Ride at the following casinos