Screenshots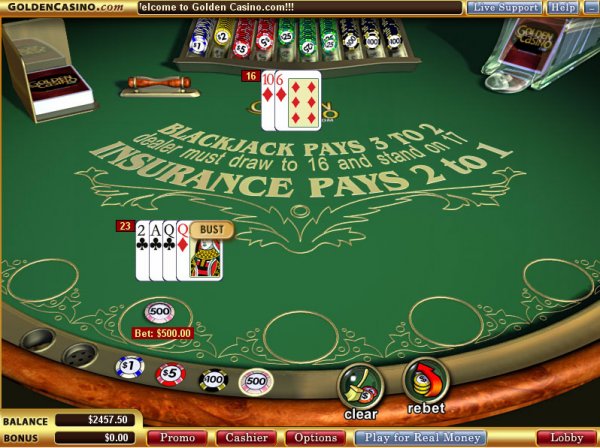 European Rules Blackjack
by Wager Gaming

As it implies, this version of Blackjack is played using European Blackjack rules. As with any Blackjack game, the player competes against the dealer. The game is played on a semi-circular table with 5 playing positions and wagers are placed in the circles provided. Cards are dealt from a deck of cards called a shoe containing 4 standard 52-card decks (no jokers) that are shuffled after each hand.
As with basic blackjack, the aim of European Rules Blackjack is to get a hand higher than the dealer without going over 21. If the face value of your cards is a Blackjack (Ace and a face card), over 21 or if the dealer's cards are lower than yours, you win.
Vegas Technology software is among the fastest to download and install. Their quality graphics and realistic sound effects are what set Vegas Technology games apart from other gaming companies.