Screenshots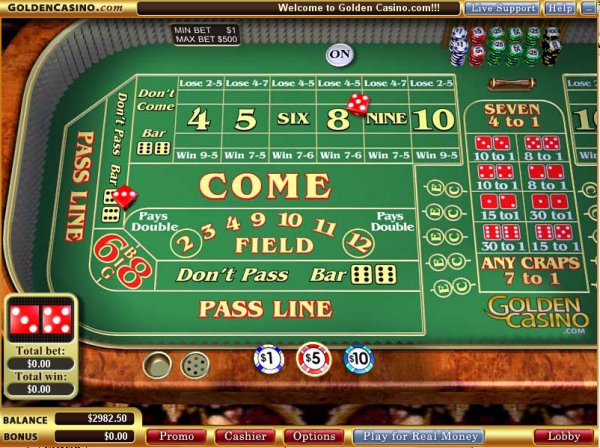 Vegas Technology - Craps
by Wager Gaming

Craps is one of the few casino games that is played with dice. It may look easy, but there are many rules and strategies that a player must memorize before they can begin to understand the game. In the simplest explanation, the object of the game is to guess the outcome of the roll of the dice. The table is marked off in different areas where bets are placed. After all bets are placed, press the roll button to roll the dice.
One of your goals is to try to get a 7 or 11 as the total of your two dice. It make take several rolls of the dice to this. If your initial roll is 7 or 11, you have a win. If it is a 2, 3, or 12, then it's craps. There are many other wagers available on a craps table. Some include come, don't come, pass-line, and don't pass. You should be sure to thoroughly read all rules before you begin playing the game.
Vegas Technology software is among the fastest to download and install. Their quality graphics and realistic sound effects are what set Vegas Technology games apart from other gaming companies.