Screenshots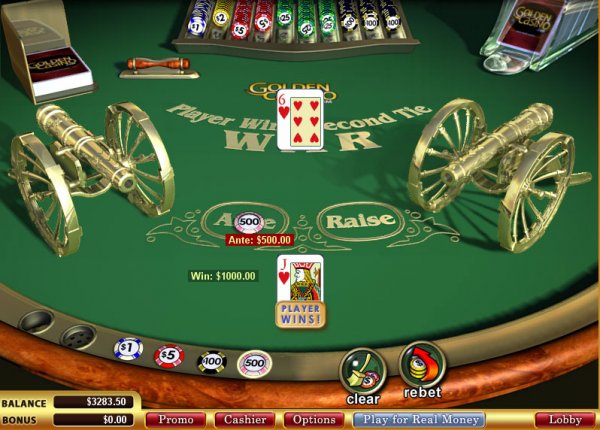 Casino War
by Wager Gaming

This simple card game is a variation on the children's game, played for money. Play begins when the player chooses an amount to bet. Both the player and the dealer are dealt a card, face up, and the higher value wins. If the values are equal then the player may choose to fold, in which case they are returned half of the value of the bet amount or else they may choose to go to war.
When this happens the bet amount is added with an equal sum and both player and dealer are dealt three cards face down. These are burn cards-cards dealt simply to discard them. It is the fourth card that is of interest, with the highest value card winning the raise amount. If the cards tie again, the player wins on the original bet, and the raise is pushed onto the tie.
Vegas Technology software is among the fastest to download and install. Their quality graphics and realistic sound effects are what set Vegas Technology games apart from other gaming companies.