Screenshots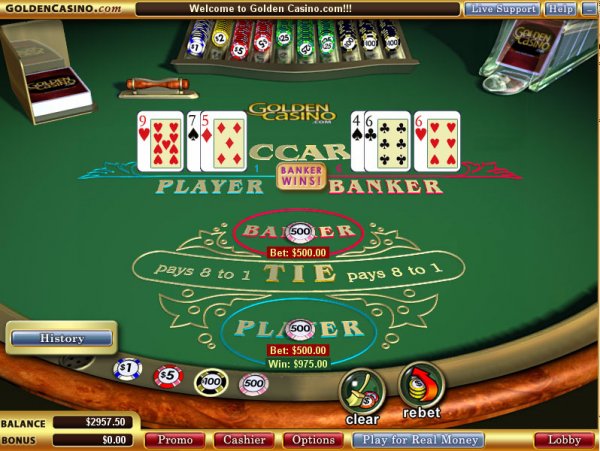 Baccarat
by Wager Gaming

Either two or three cards are dealt to both the player and the banker from an eight deck shoe in this version of the game. Bets are made on who will win, and placed down on either the tie, banker or player area of the table, each area representing the the outcome that you are betting upon.
Depending upon set rules regarding the cards dealt, the player will draw another card. The aim of the game is for the hand that you bet upon to score as close to ten as possible, and you are not tied to betting upon only the player hand, but rather on which hand you believe is more likely to be the winner.
Quality, realistic sound effect and graphics, and a quick download and install process have set Vegas Technology apart from their competitors in the online casino software industry.