SiD Online Casinos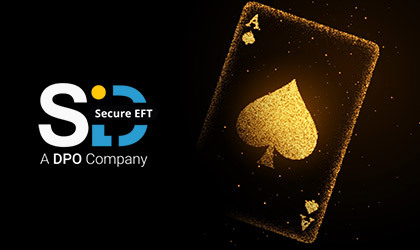 Online casino payments for players in the South African online gambling industry have always been a hassle, but that ended when SiD appeared. Previously, players had popular global payment solutions at their disposal, but these were charging hefty fees for online transactions, including currency conversion fees. But when SiD was launched, everything changed for the better. Now, South African players can make seamless online casino deposits with their own currency without having to pay any fees. What is SiD and why use it as your online casino payment method?
About SiD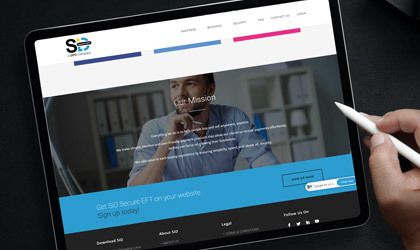 Launched in 2007 by Setcom Pty Ltd, a company with over two decades of experience in online processing, the SiD Secure EFT solution filled the void and emerged just in times when South African businesses needed a convenient way to receive electronic fund transfer payments online. Setcom was founded way back in 1998 and knew exactly how much an innovative payment solution was needed in the region for seamless online payments. When the solution appeared actually, it was the first of its kind, and due to the company's dedication to it, it still remains the leading EFT processor in South Africa.
As just mentioned, this is a user-friendly EFT service that allows merchants to receive payments effortlessly, and users to make secure online transactions. When the company launched it, it had the shopping industry in mind, facilitating the online banking experience for both users and merchants. But quickly, it became a solution used across many industries. Its secret is in its convenience and accessibility. The solution has partnered with the leading South African banks so you probably have an account with at least one of them. And as most EFTs do, with it, you need to have a bank account in order to make a transaction. Transactions are quick since you don't need to wait for them to be processed, and you don't need to fill out long forms to make them. Most of the needed details are pre-entered, so all it takes is choosing a merchant site to pay at and in an instant, your transaction will be on its way.
That's why SiD was so well-received by the online gambling industry, which is highly controlled by the South African government. It was a success with operators and users alike from the very beginning. Due to the high level of security, the easiness to send and receive transactions and the cost-efficiency, it became the number one payment method across online casinos in South Africa. So, if you're considering using it, stay with us to learn how!
How to Start Using SiD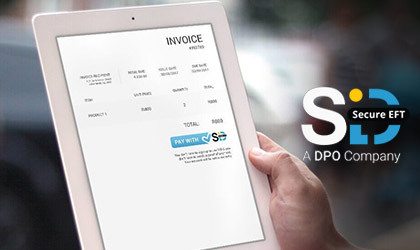 Considering this is an EFT service, you probably understand that the first thing you need to get started with it is to have an active bank account. As mentioned, though, the solution has partnered with the top South African banks, so you probably already have an account with one of them. The participating banks are Investec, Standard Bank, ABSA, Bidvest, Nedbank, Tyme Bank, First National Bank and African Bank. Surely you have an account with at least one of them; if not, you'd need to open one.
Opening a bank account is pretty straightforward, but would involve a visit to the bank. After you provide the needed personal and financial details and the required ID documents, your account will be ready in no time.
Regardless of whether you had or you just opened an account, as long as you have an active bank account, you can start using SiD right away. You won't need to register an account with it, as this is a service provided by your bank, really, facilitated by Setcom. So, all you need to do is to visit the online merchant, shop, service, or in our case, an online casino, and proceed to pay by choosing the solution as your payment method.
Log into your online banking profile and in just a few steps, you'll easily and securely make a transaction. Depending on the bank you went with, there will be different authentication procedures involved, but usually, that's an OTP (One-Time PIN) code which will be sent by your bank that you need to enter in the designated field to confirm the transaction. Should all be in order, the bank will immediately send the money and your payment will arrive at the desired destination in no time.
Depositing and Withdrawing with the Solution
We've just described the depositing process basically since that's all you have to do in order to make a deposit at an online casino. But before we take you through all the steps more precisely, let us tell you that you will find SiD across all leading South African casinos, without a doubt. This is one of the top payment methods in the region, accepted across most, if not, all casinos that accept South African players. So, just choose the one to go with, register your account, and you'll be ready to make your first deposit.
To make a deposit with the solution, you would need to go through the following steps:
Visit the casino's Deposit/Payments/Cashier page.
From the list of offered methods, choose SiD.
From the list of offered banks select yours.
Log into your online banking profile and specify how much you'd like to deposit.
Wait for the OTP code, and enter it in the designated field to confirm the transaction.
Within minutes, the money will arrive on your online casino balance.
Deposits with this solution are super-rapid, and that's one of the main reasons why players choose it over any other. Unfortunately, though, withdrawals with it are not an option. The service was created to facilitate merchants' ways of receiving payments, and it cannot go the other way around. Casinos are not viable to send payments via it, so you cannot withdraw your winnings with it. You'd need to choose a different payment method to cash out your winnings, and the best one to go with is an eWallet. Withdrawals with eWallets are usually instant or take up to a few hours.
Coverage and Restrictions
It goes without saying that SiD is a payment method available in only one region, the South African region, and is exclusively available to players from this region. And while this is bad news for players outside the country, since the company has shared no plans for expanding, it is great news for South African players.
Considering it has partnered with the very best South African banks, you have access to a premium service to make hassle-free transactions using your own country's currency.
Fees and Additional Charges
Setcom does not charge any fees for its middleman service; hence, you are not subject to any fees when using SiD as your online casino deposit method.
That's on Setcom's part but bear in mind that the bank may charge a regular transaction fee, depending on its policies. Casinos won't charge extra for making deposits with it. However, casinos are charged by the bank for each transaction they receive with it. That's why some casinos choose not to offer it to players, trying to avoid unnecessary costs.
Accepted Currencies
As mentioned several times, as a South African player, you will be able to make transactions with this solution using your own country's currency.
That's right, the South African rand is the default currency, considering this is a payment solution native to the country. However, since you'll be transacting via your banking profile, it goes without saying that you can use many other currencies available via your bank. UK pounds, Canadian dollars, the euro, the US dollar, the Australian dollar, you name it; for a currency conversion fee, you can basically use any other currency, if needed.
Customer Support
In case you have any questions regarding the use of the EFT service, you can always contact Setcom's Customer Support team. They are available from Monday through Friday from 8 am until 5 pm, via the phone line 011 555 1101 and the email address [email protected]. The company has also transparently displayed its official address and has given you the option to fill out an on-site contact form providing details on how the team could help you. The agents will get back to you as promptly as possible. You also have the FAQs section to explore, to see whether you'll locate your answer there.
Needless to say, in case you're experiencing some problems with your transaction, you can always contact your bank, too. And if you're having issues making a deposit, you can contact your online casino's Customer Support team. So, you have many options to get assistance when using this payment method.
Conclusion
As a South African online casino player looking for a reliable, convenient and cost-efficient payment method to use for deposits across casino sites, look no more. SiD is a solution provided by a well-reputed South African company with over 20 years of experience, providing a safe and secure EFT service in partnership with leading South African banks, giving you the chance to make rapid deposits across online casinos using your own currency, the South African rand. It is a viable method option across the very best online casinos accepting players from South Africa, so what else could you ask for? Go ahead and give it a try and you'll see that it will soon become your favourite depositing method!
FAQs
How to be certain that SiD is a secure payment method?
The solution uses the most advanced security measures, it does not store or access your online banking profile, identifier or password, and is backed up by one of the most well-respected South African banks. Therefore, you can rest assured that it will provide you with the most secure service.
Must I receive an OTP or is there another way to authenticate my transaction?
As mentioned, the authentication will depend on your bank. While most will send an OTP via an SMS, some banks will use a USSD push message for authorization.
Is Setcom's official website available in many languages?
No. As a matter of fact, it is only available in English, which is surprising, considering you'd expect to have it available in some of the South African languages, such as Afrikaans, Zulu, Tsonga or Tswana.
Can I use the solution to pay via my mobile device?
Sure thing! The solution is fully compatible with all devices, be it mobile or desktop, so you can rest assured that you can conveniently use it for paying via your Mac, PC, tablet or smartphone.
Can I contact SiD's Customer Support via Live Chat?
When you go to the official website, you'll see a Chat Now button in the right bottom corner of the screen. Press it, enter your name and email address, type your message and hit Enter. The team will respond as soon as possible.
SHOW MORE
&nbsp
Online casinos accepting SiD as a payment method
Loading...
There are no available casinos for requested criteria.

We're showing casinos that accept SiD restricted by your country. To remove that condition click here
Something went wrong. Please try again later.