Rocksalt Interactive

To visit Rocksalt Interactive official website, click here.
About the Company
Rocksalt Interactive Games Pvt Ltd. (Rocksalt Interactive) is an artistic concept and production lab involved in the online gambling game industry. The company was founded in Hyderabad, India in 2011 and since then has opened offices in Singapore. In mid-2017 they opened an additional studio in Makati (Metro Manila), Philippines.
Their first big venture into online gaming seems to be with Nektan, in a partnership announced in early 2018. However, many of the nearly 100 designers and artists working for the company also count other developers among their CV, including Pragmatic Play, Pixalot, and other less well-known developers using outsourcing studios.
As far as we know, the company doesn't employ or offer maths or any other game engine services or production, and would seem to be strictly a concept and art resource for the well established Nektan, giving the Gibraltar company a boost in its in-house gaming content.
Rocksalt is expected to deliver over a dozen HTML5 titles in 2019 with Nektan handling the game engines while the studio is responsible for illustrations, features, game assets, and front-end functionality of the new game releases.
Games and Software
A press release in January 2018 announcing the partnership mentioned the title, Plucky Pirates: Devil's Triangle as the first title planned to be rolled out.
The original Plucky Pirates title is a Nektan mobile-first game released in 2014. That 5x3 slot had nine variable pay lines, wild symbols, and a free spins bonus round. Like most of the nearly two dozen other in-house titles, the artwork was rudimentary but sufficient.

With the advent of HTML5, in-browser framework since then, that allows fully optimized deployment on mobile as well as large screen devices, we hope to see some killer game mechanics from Nektan along with premier art and animation form the Rocksalt studios.
It would be a disappointment if...
1 - Nektan doesn't fully utilize the chance to re-imagine their current catalog
2 - If Rocksalt Interactive is not given total freedom to make these games absolutely stunning
Nektan has already shown the ability to deliver a variety of math models in the game engine. The original Pirate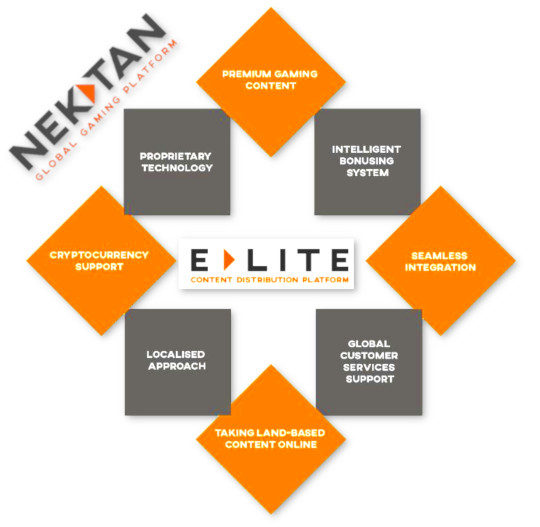 game was not very volatile for a nine-liner and had a jackpot of 2500x line bet. The return to player percentages are usually relatively high - all are above 95%, but their use of truly exciting feature mechanics has been limited and most games offer no more than wild symbols and free spins.
While the games were not necessarily clones by any means, many lacked some 'pizzaz'. That said, some really stood on their own and have withstood the test of time. Titles such as Best of British (15 lines and a 500 coin jackpot) provide extensive gameplay and were some of the first popular mobile games in the UK.
As new Rocksalt games are released we'll review them and provide links from this page. Select online casinos carrying Nektan games and/or using their Evolve and E-Lite platforms can also be found here.
Further Thoughts
While we may or may not see the team at gambling industry events such as G2E, G2E Asia, or ICE Totally Gaming, they are active in their own niche. In 2017 and 2018 they were Gold Sponsors of the External Development Summit (XDS) in Vancouver.
External Development Summit (XDS) is the only annual, international games industry event with a primary focus on external development for art, animation, audio, software engineering, QA and localization. XDS brings together a niche community of game developers and publishers, vendors, and middleware providers
Further industry events that have seen their attendance include:
Kidscreen Summit, Miami - The world's leading conference on early years entertainment with over 2,000 attendees from around the world
NASSCOM Game Developers Conference (NGDC) - attends every other year
Marché International des Programmes de Communication (MIPCOM) Cannes, France - Organized by Reed Exhibitions
Asia Content & Entertainment Fair (ACE Fair), Gwangju, Korea
The Final Analysis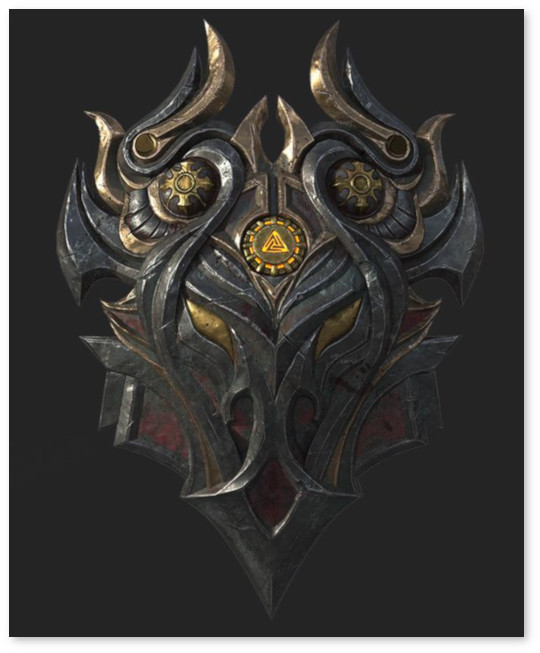 It's our hope that Nektan is taking the next step toward becoming a premiere game developer with their partnership with Rocksalt. Their platform and remote gaming server are on par with other excellent tech providers. Their content aggregation for B2B and B2C casinos is right up there with the best.
However, in our opinion, their jump from mobile game developer to major solutions and white label provider left them behind in premiere in-house content development.
The quality of art coming out of Rocksalt is 'as good as it gets', and to see those talents deployed in fresh and vibrant games with a full suite of feature mechanics, would be a very exciting thing for the industry and it would raise the bar for the competition.
We're looking forward to seeing Nektan produce games with this highly talented team of artists and designers. A rising tide floats all ships.
Rocksalt Interactive Games
Currently, we have

casino games

available to play and over

casino software developers

. Let's get started!
Casino Games