Screenshots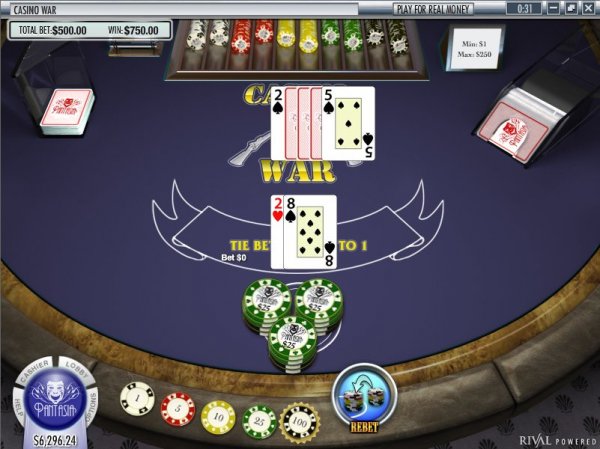 Casino War
by Rival Gaming

The object of the game is to have the highest card according to poker rank. Once you've made your bet, you and the dealer are each dealt one card. If you card is higher, you win your wager at 1:1. If the dealer has the higher card, you lose.
If there should happen to be a tie, you may either surrender or go to war. If you surrender, you give up half your wager. If you choose to go to war, your original wager is doubled. Three cards are dealt down and one card is turned up for you and for the dealer. If yours is greater or equal to the dealer's you win on the raise amount and the original bet is a push. If the dealer's second card is higher, you lose both your bets. A tie wager is available and pays 10:1 if the first two cards tie. If they do not tie, the wager is lost.
User friendly, and compatible with both Windows and Mac. Rival offers simple navigation, and adjustable sounds, dealer speed and screen size.