Screenshots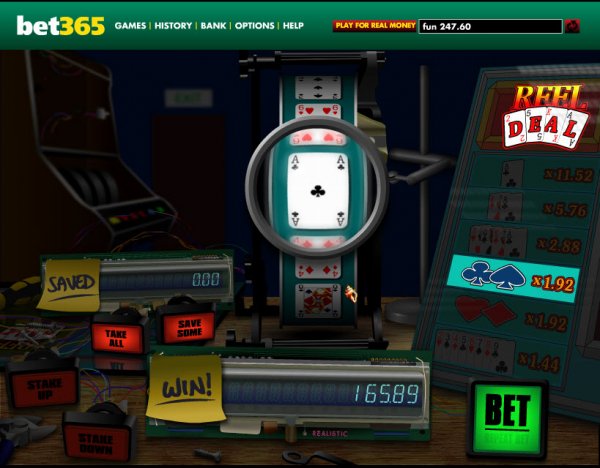 Reel Deal
by Realistic Games LTD

Reel Deal is a fixed odds game from Realistic Games with the same betting options as their Hi-Lo Gambler game. There is a spinning reel with cards numbered 2-Ace (with 10 removed) and there are six possible outcomes. A board on the right will highlight potential bets and players push the Bet button to "Skill Stop" on the bet they wish to place. The odds and payout are listed with each bet.
Winnings can be risked again, collected, or players may 'Save Some' of a win and keep accumulating cash.
Please check the help file associated with this game to know whether it is a fixed odds or fixed price version as one returns 2:2 and the other returns 1.95:2. Players should also note that free play mode may not behave the same as real money play.
Read more on the WCD Blog