Real Dealer Studios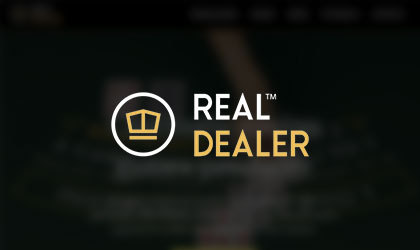 All live casino producers come with real dealers, so what is it that takes Real Dealer Studios to the next level? According to the company itself, the key ingredient is adding moviemaking magic into the mix. In other words, taking streaming live casino games to the next level. How this is done is a bit more complex question of course.
The company is a relative newcomer to the area, having been established as late as 2019. The headquarters are located in Malta, whereas the studios are found in Estonia. They hold a licence from Malta and the UK, with further certificates from eCOGRA. The company is fast expanding, whilst simultaneously often launching its new games via exclusive deals.
Get ready to know this company, as their games are certainly making their way to your favourite online casinos.
Live Dealer Games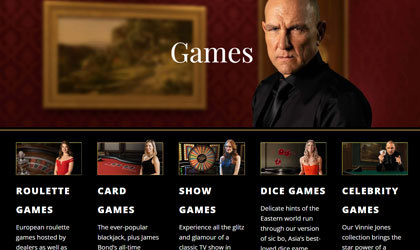 Perhaps the biggest Hollywood star you'll find in these games is Vinnie Jones. This former footballer turned Hollywood star features in several different games. But surely, he is not there personally presenting each game to players?
Of course not. In fact, none of the dealers are there actually live. Instead, these games use pre-recorded clips. That might sound a bit tacky, but that's where the whole cinematic experience takes us to the next level. We'll get to the details on that a little bit later. And make note, after experiencing these games you'll find that they are an excellent substitute for live streaming games.
What sort of games does the company offer? Here's the list of current games available:
Fortune Finder game show
Sic Bo
Ultimate Blackjack
Baccarat
Roulette
Turbo Multifire Roulette
Most of the games come with different settings and varying numbers of dealers. There are also automated versions of some of the games available, played without a dealer at all. Modifiers like ultimate blackjack or turbo roulette essentially add a whole host of multipliers or side bets into the games. The Fortune Finder game show is probably the only one that most players aren't already familiar with. The game is essentially a Wheel of Fortune, with different multipliers and bonus spins driving the gameplay.
Overall, these games are not all that different from your normal table games. At least when it comes to rules. You will find some side-bets here and there, which can actually transform the way the games are played quite a bit. Otherwise, it's your standard table game experience. Just like with any other automated or live dealer table game.
So, let's move on to the portion that actually makes a difference.
The Cinematic Experience
It's a pretty wild idea to take the live dealer experience out of live dealer gaming. Perhaps that's why it's called real dealer. And in truth, it's not quite the same experience, rather something that was born from live dealer and RNG-based online casino gaming. Perhaps not the next step, but an interesting and fresh new idea.
And the thing is, whilst live dealer gaming is supposed to be engaging and entertaining, the banter and chat that you get out of it isn't exactly always of the highest quality. How could it be, when that's not what it is in land-based casinos either? That's something that Real Dealer Studios seeks to correct.
The way they do this is by creating the illusion of a real host, streaming games online. This is where the cinematic Hollywood experience really comes into play. The whole thing is carefully crafted to make sure that the games roll as smoothly as possible, without breaks or hiccups along the way. This requires quite a few takes and clips, with plenty of different variations. But play enough rounds and eventually you're going to hear the same phrases twice (well, you would during any live dealer gaming experience). What happens then?
A rather easy solution is to simply just switch to another host. Or switch the setting, which are also increasing in number. This works surprisingly well and adds a new dimension to the games that you wouldn't normally appreciate to the same level. It also creates distinctive personalities for the different croupiers. Different languages, such as Spanish, are also available.
The Celebrity Games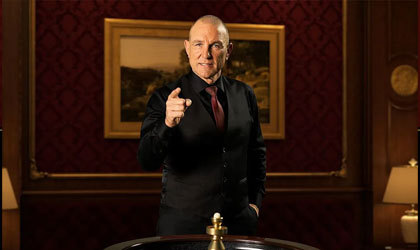 The latest addition to the host of games offered by Real Dealer Studios is the Vinnie Jones experience. These games are the start of the Celebrity Games series, and we're sure to see more actors join the fold. Not only do they add these hosts with their pre-filmed clips to a variety of familiar games, but there are also some new games in there too. For example, Card Chase, where you simply need to guess if the next card is lower or higher than the previous one.
These work much the same way as all the other games, but you can't deny that experienced actors bring a whole new level of charisma into the setting. And once again, there's a good variety of situations to create an experience that doesn't feel repetitive or inauthentic.
Conclusion
In our humble opinion, you can't get this kind of gaming anywhere else. There simply aren't any other producers that would do what Real Dealer Studios is doing at the moment. Their product is unique and it is entertaining.
That said, it is not something that is going to replace land-based table games with their croupiers, or live casino table games and their hosts. It's a product that fits itself perfectly into the mixture, offering something that you are sure to enjoy from time to time. And the games themselves are not bad at all either. In fact, they are a fairly good match for any other table game out there, live dealer or not.
External Links:
Real Dealer Studios Games
Currently, we have

casino games

available to play and over

casino software developers

. Let's get started!
Casino Games
&nbsp
Real Dealer Studios powered online casinos
Loading...
There are no available casinos for requested criteria.

We're showing casinos that accept Real Dealer Studios restricted by your country. To remove that condition click here
Something went wrong. Please try again later.