Screenshots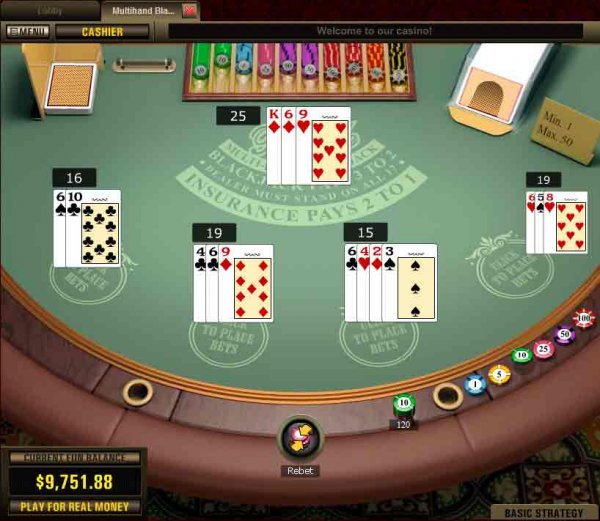 Multihand Blackjack
by Pragmatic Play Ltd.

Top Game really got it right with their version of multihand blackjack. The graphics are amazing in this game. You could almost reach out and touch the felt of the table, the woodgrain at the edge, and the leather cushion surrounding the rim of the table. Even the colorful carpet is something you'd see in a real casino. The sound, while very basic and simple, is clear and easy to understand.
Play up to 4 hands at a time in Top Game's Multihand Blackjack. Place your bets, up to a max $50, then click the deal button. For each hand you've chosen to play, you will be dealt 2 cards face up. The dealer is dealt one card face up and one card face down. The object of the game is to come as close to possible to 21 without going over. Getting 21 with just two cards is known as blackjack and it is an automatic win. You'll have the opportunity to hit or stand with each hand, and they've even included a basic strategy guide to help make that decision a little easier.