Screenshots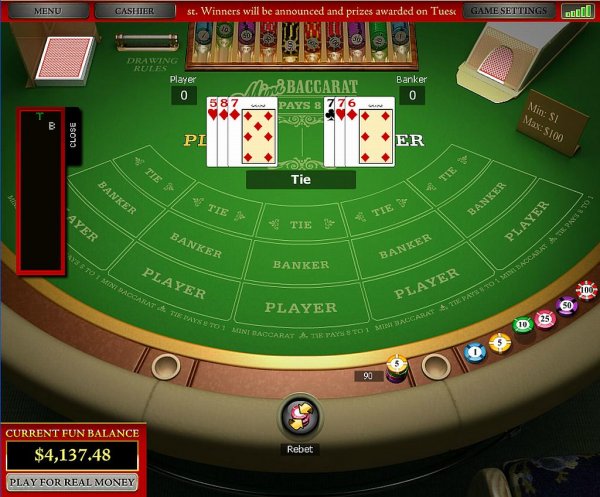 Mini-Baccarat
by Pragmatic Play Ltd.

With Top Game's Mini-Baccarat you can place your bet on the dealer or the player or go out on a limb and bet on a tie. This "mini" version of the time honored game of Baccarat has exactly the same odds as the big table except the dealer delivers all of the cards rather than the shoe being passed among the players.
This game is intense and exciting and played by high rollers all over the world. If you have ever been in a land casino this is the game you see being played in exclusive areas behind the velvet ropes.
There is a card with the drawing rules at the upper left so even new or novice players can enjoy this game. All payouts are listed including a 5% commission for betting on dealer and 8:1 odds for tie bets. Bets on player pay even money.