PayGuru Online Casinos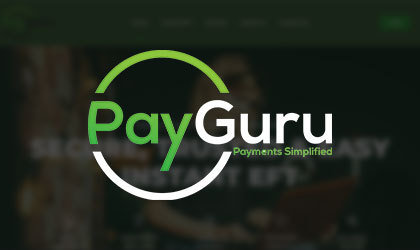 If you know a bit more about the online gambling scene in South Africa, you know that suitable payment methods are very hard to find, but with PayGuru, your problems as a South African online casino player are solved. This is a rather new solution that has taken the online gambling scene in the country by storm, offering the most innovative and swift service. The method is dedicated to improving the payment space in South Africa through alternative payment solutions. What is PayGuru and why use it as your online casino payment method?
About PayGuru
PayGuru is a relatively new payment method, launched in 2020, by a company called AP Collect 4U PTY, dedicated to allowing South African customers to transact smoothly via its eCommerce platform, regardless of whether they have their card or not. The solution is an EFT in its core, but it also allows users to connect their cards to its platform, to later use as it pleases them.
The team behind it wants to improve the payment space in South Africa, offering users alternatives for smoother transactions. The thing is, the company behind it has ensured to make it trusted, easy and above all, secure, by partnering with over 10 of the biggest banks in the region, OldMutual, ABSA, Bidvest Bank, Standard Bank, African Bank, FNB, TymeBank, NEDBANK, Investec and Capitec. Therefore, anyone with existing and active accounts with any or all of these banks can use it. Even if you don't have one, you can easily create it with any of these banks, and start using its services.
The solution is especially useful for those users that either don't have one or don't want to use a credit card for paying online. Being an improved EFT solution, it allows you to transact with money that you have in your bank account, swiftly and easily. And considering your bank's security system is in place at all times, you can rest assured that your money will always be safe with it.
Now, considering its partnership with all the major leading South African banks, it is no wonder the solution quickly got the recognition it deserves from online gambling operators. Online casinos left and right started offering it to their players, so whichever site you join accepting players from South Africa will certainly offer its services. If you're interested in using it yourself for instant deposits and prompt withdrawals, continue reading to find out how to get started with it.
How to Start Using PayGuru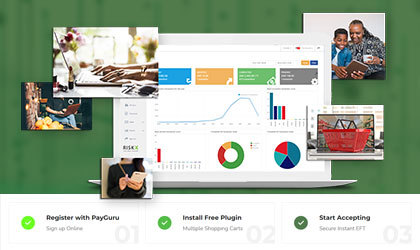 As mentioned, there's one precondition to using PayGuru, and that is, to have an active bank account. The solution has partnered with major banks in the region, so you probably already have a bank account with at least one of them, but if not, creating one is no big deal. Most of these banks allow you to create an account online, some would require you to visit them physically to apply for an account, but either way, creating an account would be an easy task. You'd need to provide some personal and financial details about yourself, your ID and whichever documents are needed, and if all is in order, the bank will open your account.
Provided your account is up and running, the next thing you'd need to do to get started with PayGuru is to register with it. You can do that online, by visiting its official website. Once your account is set up, you can connect all your bank accounts to it, and all/any credit/debit cards you may have. The last thing you need to do is create a strong password that will keep imposters away, as well as activate the two-factor authentication, as an added layer of protection. And with that, you'll be ready to start using it.
Now, you should know here that the solution also offers mobile apps you can download to have it in the palm of your hand at all times. The app will store your cards' information, and thanks to that, even if you don't have your cards with you, you can make payments by just logging into your account. You see how useful and convenient the solution is? Stay with us to learn how to use it across online casinos.
Depositing and Withdrawing with the Solution
As introduced, PayGuru is a fairly new player on the scene, yet, it has managed to get offered by some of the top online casinos accepting players from South Africa. Just search for casinos that accept it, and you'll see that you'll get the very best sites at your disposal. Explore your options and choose the one you'd want to go with. Create your account with it and you'll be ready to fund your account using this solution.
To make a deposit with the solution, you'd need to go through the following steps:
Head over to the casino's Banking/Deposits page.
From the list of offered methods, find PayGuru and select it as your payment method.
Enter your account using your credentials and choose the bank account you'd want to withdraw funds from.
Specify how much you'd like to deposit.
Confirm the transaction and watch the money arrive on your balance

 

in an instant.
Withdrawing winnings with it is as simple, and you'd need to go through the same first two steps, and then specify how much you'd like to collect. However, the withdrawal won't be instant, but it will take time for the casino and banks to collaborate and ensure the money arrives on your bank account.
Coverage and Restrictions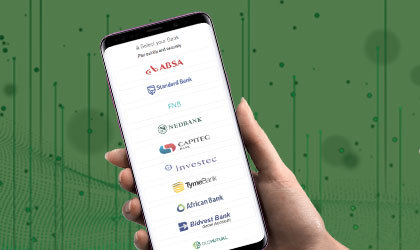 As you would assume from what you've just read, PayGuru is an entirely South African payment method, offered in collaboration with top South African banks. Therefore, you can use its services only if you're a South African player.
That being said, players from any other country are not eligible to use it. If one, and you wish to use an EFT service, you have plenty of others available to users from different countries. Do your research and you'll find some, for sure. There are plenty of EFT services offered in Europe, the US and Asia, so you can rest assured you'll find a suitable one offering similar solutions to this one.
Fees and Additional Charges
The solution does not charge for its services, and it is completely fee-free to create an account with it and use it. 
However, as you'd expect, the banks involved would charge transaction fees. The amount of the fee would be bank-specific, so make sure you talk with a bank representative from the bank you have an account with, to find out more about the fees.
Accepted Currencies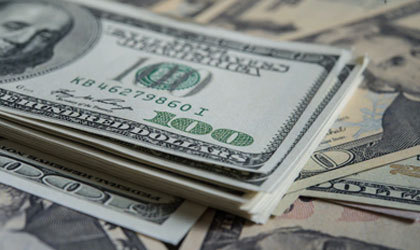 The South African rand is the default currency when using PayGuru, as you would expect, considering this is a solution available in the region only and created for South African users.
In case you wish, you can use other currencies like US dollars, euros or Great Britain pounds, but these, of course, would be subject to conversion fees. Since you're probably a South African player considering using the solution, you'd be glad to use ZAR, so you can sit back and relax knowing that no conversion fees would be charged.
Customer Support
PayGuru offers a friendly and expert Customer Support service, available through the email address [email protected] and the on-site contact form. Should you use the latter, you'd need to provide your full name and email address, then write your message, and press the Send Message button. Since the team is available from Monday through Friday from 09:00 until 17:00, and from 10:00 to 12:00 during the weekend, you should expect to get a response during working hours.
Of course, in case you need help when it comes to depositing and/or withdrawing, you can contact the casino you've joined. They have responsive teams at players' disposal at all times, so you can try to get your answers by contacting them, too.
Conclusion
Even though South Africa is working to regulate cryptocurrencies and offer alternatives to players, as a South African player, you don't have that many payment methods at your disposal, to be honest, at least not that many as convenient as PayGuru. This is the solution you needed, offering instant EFTs, meaning instant deposits, across many online casino sites accepting players from South Africa. With it, you will get to transact using your native currency, the South African rand. Add to that the fact that the solution is incredibly easy to get started with and use, as all you need is an active bank account to start using it, therefore, you have all the elements you'd need in a perfect payment method. So, if you still haven't, make sure you give it a try, as you won't regret it.
FAQs
Does the company behind PayGuru have expansion plans?
No, not really. The company has partnered with leading South African banks with the aim to provide the EFT service to South African users exclusively. It has shared no expansion plans, at least for now.
Can I use the solution via my mobile device without downloading the apps?
Sure thing. The apps are completely optional, however, should you decide to download them, you'll save yourself time, as you won't need to log in every time you want to use the solution, but you'll have your credentials saved and your bank account/cards information stored on it, to be used with a few taps on your device.
Is its official website available in Zulu or Afrikaans?
No, not really. This may come as a surprise, considering this is a solution exclusive to South African users, but the website is available in English only.
Is there a phone line to contact Customer Support?
No. As explained previously, the Customer Support team can be reached only via the on-site contact form and the email address [email protected]. You won't get a phone line to contact the team.
Can I use PayGuru if I don't have an account with one of the supported banks, but have with a different one?
No, not really. You'd need to have an account with one of the supported banks. Unless you have one, you won't be able to use the solution. But, creating an account with any of these banks would be incredibly easy, plus these are all leading South African banks, so you can rest assured that you won't make a mistake if you go with any of them.
SHOW MORE
&nbsp
Online casinos accepting PayGuru as a payment method
Loading...
There are no available casinos for requested criteria.

We're showing casinos that accept PayGuru restricted by your country. To remove that condition click here
Something went wrong. Please try again later.