Screenshots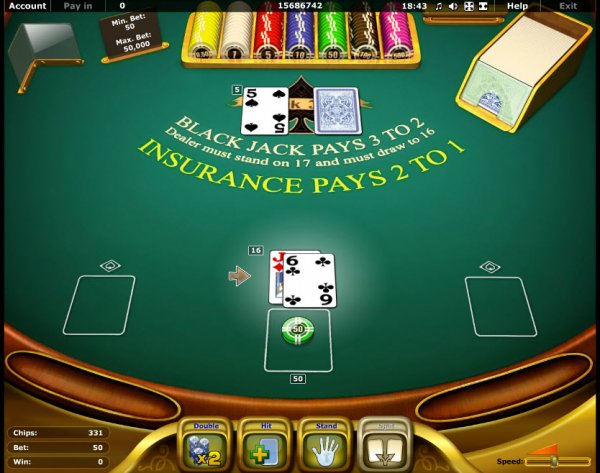 Multihand Blackjack
by Novomatic

Play up to three hands every game to table limits each hand with Multihand Blackjack from Novomatic. Place a separate stake on each hand 1, 2, or 3 and deal the cards. Each staked hand will receive two cards and the dealer will receive two cards as well, one face down and one face up. If the dealer's visible card is a 10 value (10, J, Q, K) he will 'peek' to see if he has blackjack. This saves potential losing bets on doubling-down if he has blackjack. If the dealer's visible card is an Ace, the player will have he opportunity to buy Insurance against a blackjack.
Players may double-down in which case the wager will be doubled and only one additional card will be delivered. Players may also 'split' a hand with two like cards. This places an additional stake on the split-off card and each hand will receive a second card and play commences. If the split cards are Aces, only one card will be dealt to each hand.
Dealer hit up to and including 16 but sticks on all 17 or higher, soft or hard.