Online casinos accepting players from the Marshall Islands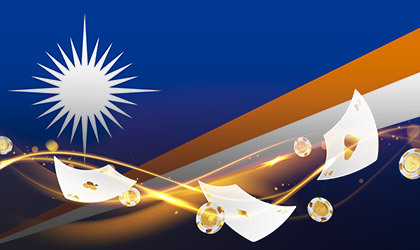 Marshall Islands, or the Republic of the Marshall Islands, is an independent country and a microstate located near the Equator in the Pacific Ocean. Alongside the Caroline Islands, the Gilbert Islands, and the Mariana Islands, it belongs to Micronesia, a region in Oceania that encompasses approximately 2,100 islands.
Online gambling is not regulated in the Marshall Islands, and consequently, there are no locally licensed iGaming websites. However, players interested in playing casino games on the internet can do so on foreign betting sites, as a solid number of offshore operators accept consumers from this region.
Laws and Regulations
According to the "Gaming and Recreation Prohibition Act 1998", certain types of gaming and gambling activities are prohibited within the Republic of Marshall Islands.
As far as the said document explains:
Ҥ402. Prohibition.
(1) No person, natural or corporate, shall engage in any form of gaming or gambling activities within the Republic.
(2) No person, natural or corporate, shall possess, use, sell, or purchase, directly or indirectly, any gambling or gaming machines, appliances, or devices used in the conduct of, or to promote gaming or gambling activities within the Republic."
Yet, exceptions are made in case the activity is organized by a nonprofit organization for the purpose of raising funds. Such activities include raffles, bingo games, and cakewalks. People found in breach of these rules will be penalized financially, sentenced to imprisonment, or both. Police have the power to close down such premises and confiscate both the equipment and profits.
This Act is more or less the only official document that mentions gambling. As noted in the introductory paragraph, online gambling is not yet regulated in the country, but that doesn't mean there's no gambling activity at all.
Best Casino in Marshall Islands
Casino
Highlights
Cashout
Bonus
View Details
Loading...
There are no available casinos for requested criteria.
Something went wrong. Please try again later.
Player Protection and Responsible Gambling Measures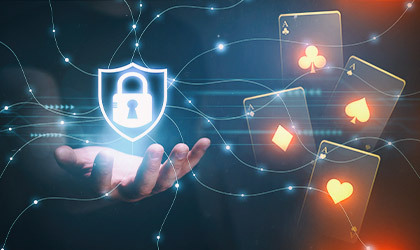 Similar to other countries with unregulated or poorly regulated gambling industries, the Marshall Islands have no player protection measures in place. In case a problem emerges, players cannot seek help from the local regulators, as there aren't any bodies that supervise and/or regulate this sector.
For that reason, players need to be educated on how to recognize the not only symptoms of irresponsible gambling, but untrustworthy casinos. Of course, there will always be operators trying to play tricks with players, refusing to process winnings, or failing to provide responses. Luckily, in most cases, they won't risk their reputation with such actions.
When evaluating whether an online casino prioritizes responsibility and player protection, players should always check whether the official website has a license displayed on the main page. This would confirm that it runs the business in line with the industry's standards. Its status can be verified by clicking on the seal.
Furthermore, most licensed casinos have a page where responsible gambling tools are displayed. Consumers can implement versatile limits or take a break from gambling activities for a specific period of time. Most commonly featured options include limits on deposit, loss, or wager amount. With cool-off and self-exclusion, they can take a break anywhere between 24 hours to up to 5 years.
Finally, the customer support department plays a crucial role in each player's experience. If the casino offers multiple channels of communication (live chat, e-mail, and phone support), it means that they value each player's feedback.
Casino
Slots
Roulette
Blackjack
Video Poker
Rating
Loading...
There are no available casinos for requested criteria.
Something went wrong. Please try again later.
Payment Methods and Banking
The official currency of this island is the United States dollar (USD). That's great news for people who like to gamble online, as almost all operators support this currency.
A detail worth noting is that in February 2018, the Marshall Islands became the first country in the world to recognize the Sovereign (SOV) cryptocurrency as its own legal tender for digital currency. Unlike Bitcoin and other crypto options, this state-backed cryptocurrency represents real money. This whole project was meant to end the country's decades-long reliance on the US dollar.
Transactions in online casinos, especially withdrawals, can often be stressful to players. Important rules are often written in fine print, and consumers somehow skip reading those in advance.
To avoid unpleasant situations, here's what each consumer should do BEFORE making a deposit:
Take a look at the minimum and maximum amounts for deposits and withdrawals for each of the listed methods
See if ID verification is needed; consumers are advised to complete it during the registration or deposit stage, so to minimize the waiting time for cashout to be processed
Check whether fees are charged on transactions
In case you are interested in claiming some bonuses, don't forget to check whether the operator has certain restrictions on specific payment methods. For example, deposits made via Skrill and Neteller cannot trigger any bonus. On the other hand, casinos often give special boosts to those who opt to replenish their account via cryptocurrencies.
The Best Live Casinos in the
Best Reviewed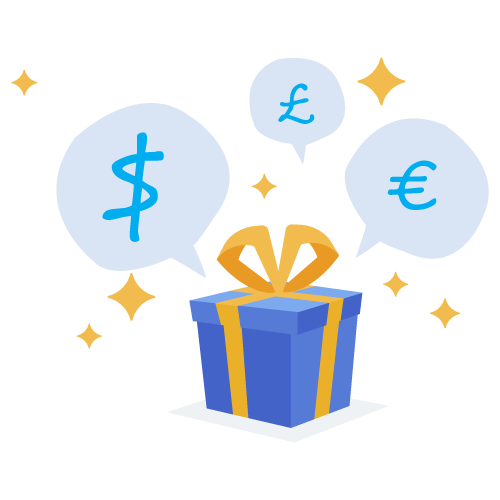 Casino
Rating
Interesting Games
Highlights
Casino Bonus
Loading...
There are no available casinos for requested criteria.
Something went wrong. Please try again later.
What Should Players from the Marshall Islands Pay Attention to When Selecting a Casino?
Throughout the previous paragraphs, we've explained the importance of taking a closer look at some important factors, such as payments, licenses, customer support, and responsible gambling page. If all these fields are inspected, and you've discovered no red flags or shortcomings, you can proceed with your journey.
There are a couple of more things to analyze, though, but you are definitely a couple of steps closer to fun-filled gaming sessions. Here's a check-list for you:
Games and software developers
Are multiple genres available in the lobby or does the operator only offer slot releases? How many games are there in the portfolio? Does the catalog host content from a single studio only or multiple providers? These are just some of the questions to help you evaluate whether a certain casino's offer is tailored to fit your preferences or not.
Each offer looks attractive on the surface, but there's so much more to those freebies than meets the eye. Wagering requirements, cashout limits, restricted games, and contribution percentage per genre are just some of the many things players need to analyze before pressing "Claim".
Cross-platform optimization
The site looks great on your desktop PC, but is completely non-functional on your mobile gadget? You won't be bothered by this if you prefer playing at your home, but if you do like to explore casino games while out and about, this may represent a huge drawback for you.
Now that you have inspected each and every corner of the casino, you can finally do what you actually came for - have fun playing adventurous slots and table games. Always read the Terms & Conditions, and gamble responsibly!
FAQ
Is it legal to gamble online in the Marshall Islands?
Online gambling is not regulated in the Marshall Islands, but people from this region do gamble on foreign betting websites. According to the Act from 1998, most forms of gambling are not permitted.
Is demo play available in Marshall Islands-friendly online casinos?
Marshallese players can check out games in demo mode as well. While in most cases this option is available to guests as well, some operators require registration before granting consumers access to fun play.
What are the most popular online casino games in the Marshall Islands?
Slots and table games are the most played genres, but players are also willing to explore other categories such as live dealer games, instant wins, and bingo.
Can players from the Marshall Islands gamble on mobile devices?
Marshallese players like to play online casino games on their smartphones and tablets, so yes, mobile gambling is popular in this part of the world as well.
What kind of online casino bonuses can Marshallese players claim?
Welcome bonuses, no-deposit bonuses, and cashback bonuses are just some of the top-claimed promos among players from this region.