Online casinos accepting players from Macau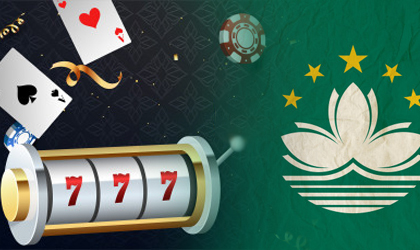 Macau has the single largest gambling economy in the world, outpacing Las Vegas every year since surpassing Sin City's revenues during the economic turndown over a decade ago.
Macau is the only place in China where casino gambling is allowed, and it's been legal there since the 1850s. However, online casinos are not a welcome addition to the gambling landscape and the government consistently tries to crack down on them.
More than 300 websites were shut down by the government in 2016, 2017, and 2018, according to Macau Gaming Inspection and Coordination Bureau (DICJ) Director Paulo Martins Chan. Many of the sites had illegally used "Macau" in their brand names.
It's not likely that many of the big spenders visiting Macau from mainland China retire to their hotel rooms and gamble online after churning through millions on the VIP baccarat tables. However, the citizens of Macau are inveterate gamblers. According to University research, more than half of all the people there gamble.
It's not hard to imagine that some of them gamble online. In fact, Macau Horse Racing Company Limited offers legal gambling online as does the sports betting company, Sociedade de Lotarias e Apostas Mútuas de Macau (SLOT). But no government-approved online casino games can be found.
That's unfortunate because the law actually allows for online gambling. But like Las Vegas, where online casinos are legal but no regulation for them has been codified, nor has it been in Macau. The government will need to launch a tender to grant online concessions and to date, they haven't. The land operators are not allowed to offer online gaming at this point in time either.
That leaves people in Macau with the options to forego online casino gambling altogether or to risk their funds at overseas casinos that do not answer to the local regulatory and enforcement authorities.
Fortunately, the overwhelming majority of online casino operations are licensed somewhere. Any that aren't would be shut down with a quickness and the operators hunted by Interpol and other international law enforcement organizations.
For as conflicted as much of the world is with itself, one thing all nations agree on is the need to stop money laundering, organized crime, and the funding of terrorism. Even the laxest Caribbean gambling jurisdictions adhere to stringent policies when it comes to these things, and they answer to the license issuer in regard to them.
This is why even the most brigand and ethically challenged online operators insist that players prove their identities. (KYC/know your customer, AML/anti-money laundering, and CFT/combating the financing of terrorism).
While regulatory regimes such as PAGCOR in the Philippines have been asked to block Chinese gamblers from playing at casinos licensed there, many of the more than 50 Asian-facing operations have targeted Chinese citizens, angering officials in China. 
Since the world is a global marketplace, even operators licensed in some European jurisdictions are willing to serve online casino gamblers in Macau.
It is illegal under local law to offer online casino gambling services in the Special Administrative Region. However, the pastime of betting on slots and even live dealer casino streams remains an activity many people in Macau enjoy.
While the Chinese government has no qualms about deep internet censorship and control over the information that reaches its citizens, so far they have taken no action to restrict Macau citizens' access to offshore gaming or sportsbetting sites and they do not oblige internet service providers to block any gambling websites originating overseas.
Top 8 Macau Casinos
Casino
Highlights
Cashout
Bonus
View Details
Loading...
There are no available casinos for requested criteria.
Something went wrong. Please try again later.
Online Casino Games Available in Macau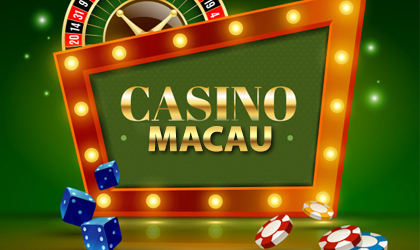 Players in Macau have nearly as many choices as anyone else when it comes to the online casino games they can play.
Most casinos today offer a live dealer suite of games. Sic Bo, Baccarat, Dragon Tiger, blackjack, and many other games are available with a live host around the clock. There are also a few operators with half a dozen or more live game providers accessible from a single site.
More and more software developers have begun catering to an Eastern audience as well, so Asian-themed games are being created and deployed at a breakneck pace.
Realtime Gaming (RTG) now deploys their games from RTGAsia and the vast majority of new releases over the last two years have been Asian-centric. The newer RTG slots not only have excellent Asian themes, but they feature innovative bonus mechanics never before seen in western slots.
Shanghai Nights is a highly volatile game with a secondary bonus round that is based on your luck (performance) of the initial free spins.
San Guo Zheng Ba (Three Kingdom Wars) employs similar mechanics in the trigger and bonus rounds.
Genesis Gaming, a Las Vegas-based online slot pioneer with an illustrious history of gaming innovation has also spun off a subsidiary dubbed, Bunfox with a focus on modern gaming. Many of their titles are Asian oriented and available in several eastern languages.
Gamification awards and boss modes are part of the skill/luck shooting game, Sea Raider with level ups and action-packed game rounds.
Treasure Tombs is a high RTP, low volatility game with innovative player interaction sure to be popular with Macau players.
The company also offers unique card games like Zombie Blackjack and Lucky Cat Blackjack.
Casino
Slots
Roulette
Blackjack
Video Poker
Rating
Loading...
There are no available casinos for requested criteria.
Something went wrong. Please try again later.
Online Casino Bonuses for Players in Macau
We've put together a list of the top casinos that accept players from Macau on this page. Hover your mouse over the bonus offer to see more details. In general, Macau gamblers get promotions at least as good as those offered to Europan players, and those in the Americas. Sometimes, the offers are much better.
While some of the promotions on this page are exclusive offers, you can also find others that are also specifically crafted for players in Macau by visiting the casino websites. Geo-location software allows operators to know where a player is logged in from and to automatically present special offers chosen specifically for that region.
If you use a VPN to access online casinos, please be sure to talk to customer service before depositing. There are two reasons for this.
Some operators ban the use of VPNs or any other cloaking device and might confiscate winnings if arrangements have not been made in advance
A representative may be able to offer you a special bonus you don't see on the promotions page because the site is not 'aware' you are in Macau
The Best Live Casinos in the
Best Reviewed
Casino
Rating
Interesting Games
Highlights
Casino Bonus
Loading...
There are no available casinos for requested criteria.
Something went wrong. Please try again later.
Payment Methods for Macau Online Casinos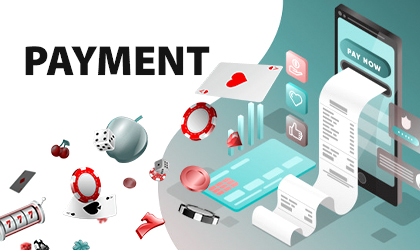 While we could mention devices like UnionPay and Skrill, etc., it is really best to visit the casino, open an account, and look in the cashier or payments section.
If you don't find a method you are familiar and comfortable with, simply ask a customer service representative for suggestions - they'll be more than glad to help. Rest assured, you will find a way to easily deposit and you will be able to get your winnings out of the casino.
Online Gambling in Macau Conclusion
Law no. 16/2001, article 4 states that online gambling is separate from the land-based concessions so authorities have taken the stance that all online casino gambling is against the law since it isn't licensed or regulated.
However, since there is no legislation related to the act of online gambling in Macau, residents are free to gamble on the internet. Internet service providers are not prevented by any law or regulation from allowing consumers to access offshore sites and there is no law allowing the authorities to force ISPs to block online casinos.
While the Chinese government may hold sway of the Philippines, at least into late 2019 operators licensed there were still targeting and serving players in China and Macau. European regulators, for the most part, don't tell their licensees where they may or may not operate.
This situation gives players in Macau a form of security even if they can't count on their local government for consumer protections.
Author: Lars Jones