Konami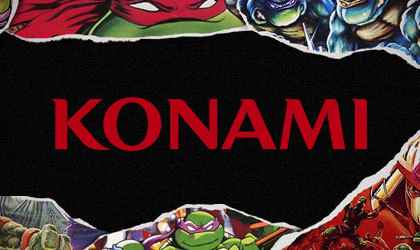 Konami is a legendary name in game manufacturing, and Konami Gaming is their subsidiary that is concentrated in the area of land-based and online casinos. Whilst the parent company is situated in Japan, the casino gaming division is based in the USA. Their main area of interest is traditional casinos, which is not so surprising given that the origins of this company lay heavily in arcade games and similar machines.
Established in 1997, the subsidiary has plenty of experience in casino gaming. Their gaming cabinets are popular in their local markets, as well as in various locations across Latin America and Europe. Their cabinets come with software solutions that allow all sorts of management options, some portable to the online space.
Online Solutions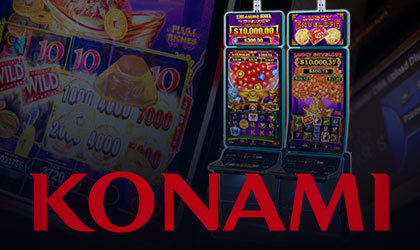 It's fair to say that Konami Gaming hasn't made the transition to online casino gaming in full force. You need but compare their land-based slots, cabinets and other solutions, which easily run into the hundreds, to their online presence which is just a few dozen games.
It's easy to understand that a company, which itself is just part of the bigger whole, whose main area has been in traditional casino gaming for decades, doesn't really see the need to fully concentrate on online gaming. At the same time though, the parent company is known for its long legacy in video gaming. In fact, they are one of the most successful companies in this field.
Perhaps it's because of this that their iGaming division simply concentrates on porting, or converting, their land-based success stories into online slots. These games do come with all the benefits of modern gaming, with mobile support being a given. However, they don't necessarily have a framework or software of their own, not the sort that you'd expect from a company of this size. This is most likely the reason why Konami Gaming is mostly available through third-party content aggregators, such as Pariplay andLightning Box.
Online Slots
Whilst the larger company is known for a great deal of different game types, including their Pachinko slots, Konami Gaming is purely centered around slots. And as mentioned, this selection pales in comparison to what is available in land-based casinos across the world. Nevertheless, they are actively releasing new games. The schedule changes a lot, but does include at least a couple of games per year.
These slots from Konami are currently popular:
Freya's Magic
The Dawn of the Andes
Ceres
Heart of Romance
Fortune Stacks
China Mystery
Gypsy Fire
Destiny of Athena
Golden Wolves
Sands of Mystery
Rawhide
Pretty much all of these games have origins in casino terminals. As far as we can tell, there is no dedicated online team producing its own version of Konami slots. This pretty much goes hand in hand with what we've noticed so far, which is that online casino gaming comes as a distant second for the company.
How is the gaming experience?
Let's look at this from multiple angles. First of all, the games support play on all devices. The company is using the latest technology, which means full support for smartphones and the like. However, the interface seems to be adapted in some cases. This means that the positioning and options might support touch screens, but they are simply moved over from the video game terminals. Other titles do have updated interfaces more in line with online gaming.
Secondly, graphically these games aren't the most impressive ones around. Nor are they any worse than what you would have in your average online slot. Not bad, but not outstanding either. There are plenty of different themes with different symbols, and each one tends to set a unique atmosphere.
And what about the wins and specials? For the most part, these games fall in either low or medium variance. They don't really compete with the big wins, let alone progressive jackpots, that we are used to today. Certainly, something that needs to be altered, at least for some of the tiles. The games do use a variety of methods to mix up the gameplay, such as different models for laying out wins, as well as different reel grid configurations.
As for bonus features, these rely heavily on bonus spins. Luckily, they do come in all sorts of configurations, and often you even get the chance to choose between different options. Scatters and wilds get their own twists from time to time too. Here and there an extra feature is thrown in for good measure, either adding little mini-games or just modifying the reels in some format. We'd wish for a bit more, but it's pretty good as it goes so far.
Conclusion
Konami Gaming is part of the bigger company, which obviously oversees a much larger area of operations than just casino gaming. Not only this, but Konami Australia divides it even further in this area of operations. On top of this, the two subsidiaries work mainly with land-based casinos and gaming.
This means that for the most part, Konami isn't really active on the online casino scene. Yes, they do have some games, and they are slowly converting more, but it's very much a sideshow for their larger business, which in turn is a sideshow for the even larger businesses.
The games themselves are enjoyable, and offer a variety of setups to explore. It is however only a faction of the potential that the company has. We hope that Konami gets serious about online casino gaming sooner or later, and when they do, they are sure to make an impact. Until then, enjoy these games!
External Links:
Interview with Steve Walther, Senior Director, Marketing & Product Management
Konami Games
Currently, we have

casino games

available to play and over

casino software developers

. Let's get started!
Casino Games
&nbsp
Konami powered online casinos
Loading...
There are no available casinos for requested criteria.

We're showing casinos that accept Konami restricted by your country. To remove that condition click here
Something went wrong. Please try again later.