Games Warehouse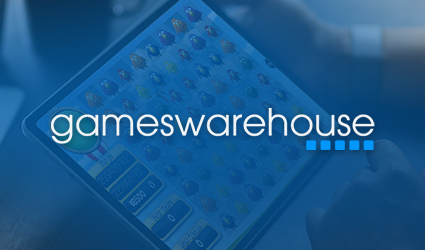 Games Warehouse is a British gaming company, headquartered in Derby. The company is mostly concentrated on producing video terminals, although some of the games can be found in online casinos as well. Now, these games don't necessarily play out like online slots. Most of them are more akin to arcade games.
The company itself is quite old, having started operating back in 2002. They became quite popular in fast succession, producing slots that filled all the important criteria at the time. This was originally land-based terminals, which then led to online slots being produced as well. Lately though, it seems that the company has moved back from the online space, and is again concentrating on normal video terminals.
Land-based and Online Casino Games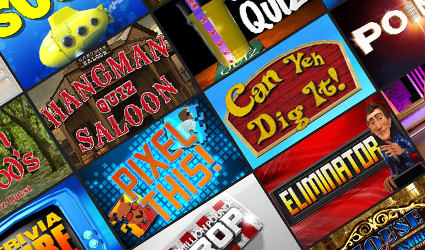 Although some of the games are still available online, it has been years since the company last released a game for this market. Most of the games are for land-based gambling locations. As such, the games are mostly for nostalgia and don't often come with what we've come to associate as a modern interface. Still functional on mobile devices, but not quite with the sort of ease of use that we'd like and appreciate more.
Some of the popular online slots from Games Warehouse:
Dr Frantic and the Lab Of Loot
Egyptian Gold
Gold Strike
Spinner Takes All
Birdz
The Baron
Quantum
Cosmic Cash Cow
Frogz
The graphics just like the interface in most of these games are a bit outdated. And truthfully, we wouldn't be all that surprised if they end up being withdrawn one by one from online casinos. Some may get updated and upgraded into a slightly more modern outlook.
Now if this is something that you can overlook, or enjoy, you'd be glad to know that the games play out quite nicely. The RTP remains high and competitive, the games trust in the classic paylines, and occasionally offer some nice pots to claim. There are a nice assortment of excellent special features to light up the reels occasionally.
How are the terminals?
The change from producing slots has lately led to a different direction when it comes to gaming terminals. You are likely, if you frequent places in the UK, to run into slots too. But the company has also put out a string of games that are more akin to arcade games, or even quizzes at times. For example, Raiders of the Lost Quiz which has players answering questions before embarking on a cash round for actual prizes.
It's an interesting selection of games, which might do well online too one day. Here's to hoping the company makes a comeback in that regard. However, one should also make note that they are today part of Bluepring Gaming, and it might just be that all future online products are released under this brand.
Conclusion
Games Warehouse seems to have made a rapid visit to online casinos, and then retreated back to a more comfortable ground. At the time, the games could go toe to toe with any other online slots, and some of them are still available in online casinos here and there. Time will tell if they manage to make it back online.
External Links:
Games Warehouse Games
Currently, we have

casino games

available to play and over

casino software developers

. Let's get started!
Casino Games
&nbsp
Games Warehouse powered online casinos
Loading...
There are no available casinos for requested criteria.

We're showing casinos that accept Games Warehouse restricted by your country. To remove that condition click here
Something went wrong. Please try again later.