Online casinos accepting players from Bangladesh
The People's Republic of Bangladesh is one of the most densely populated countries in the world. It operates under a parliamentary system of government.
Most gambling is considered illegal aside from sanctioned lotteries (prize bonds) and some horse racing (totes).
On its face, the country's law says that gambling and casinos are illegal. By extension, some also project that internet gambling is illegal.
Others would posit that 'gambling houses' are only illegal at the federal level when located outside of Dhaka (the capital and largest city) or other metropolitan areas and that the law in no way addresses individuals who choose to gamble online.
About 90% of the Bengali population identify as Muslim. Shariat (Muslim Personal Law 1937) forbids gambling for recreational or profit purposes.
This does not seem to dissuade those who choose to gamble. Friendly and professional bets on football; social club gambling on bingo (housie), online sports and casino gambling, and even 'public gambling houses' rivaling some Las Vegas casinos in the capital city all have their allure to Bengalis - Muslims and non-Muslims alike.
Granted, in recent years, authorities have ramped up efforts to shut down gatherings for the purpose of gambling.
Many of the 60 or so alluded to casinos in the country's capital have been raided with players, dealers, bankers, managers, and owners being arrested.
According to local and regional news, none of the hundreds arrested have been charged under the 1867 law. All of the arrested detainees were charged for narcotics, arms, and money laundering (the Money Laundering Prevention Act, the Arms Act, Drugs Control Act, and other non-gambling-related laws).
Here is why that is the case...
A quick look at the verbiage of the law tells the story: "This Act may be called the Public Gambling Act, 1867 and shall extend to the whole of Bangladesh except a Metropolitan Area."
While there is a 1970 local police law in the capital, the punishment can only go as high as Tk 100 - or about US$1.20 - yes, the fine is only about a dollar and the per capita income there is about $40 per week - so an hour's wages for the average citizen.
Top 8 Bangladesh Casinos
Casino
Highlights
Cashout
Bonus
View Details
Loading...
There are no available casinos for requested criteria.
Something went wrong. Please try again later.
Why the law is so confusing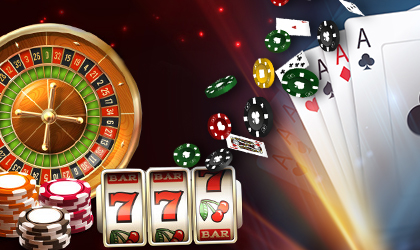 The parliamentary era followed the Presidential era (1975 to 1991), a War of Independence, a prior months-long union with Pakistan, and the partition of Bengal in 1947 after "British India" was separated into the mostly Muslim country of Pakistan and the mostly Hinduistic country of India.
Not much of gambling law comes from the modern era, but there are a few minor amendments (1913/1973) and local laws like The Dhaka Metropolitan Police (Amendment) Ordinance, 1976 (Ordinance No. LXIX of 1976) mentioned above in regard to gambling in the capital city.
Gambling law in Bangladesh, as of 2020, still harks back to the British Colonial Era with The Public Gambling Act, 1867.
It goes without mention that lawmakers of the time did not imagine remote gambling over the wires, let alone via the internet on cell phones or personal computers.
Casino
Slots
Roulette
Blackjack
Video Poker
Rating
Loading...
There are no available casinos for requested criteria.
Something went wrong. Please try again later.
Will the law come into the 21st Century?
The answer to this question is impossible to divine. We must remember that the country is predominantly Muslim. The citizens also cling wholeheartedly to their constitution - but - they do seem willing to evolve and change.
Article 18 of the Constitution under the Fundamental Principles of State Policy states that the "State shall endeavor to prevent gambling and prostitution". Since 2000, the high court has held that prostitution is nonetheless legal as a way to make a livelihood.
Perhaps that will change when the gambling laws are codified for the present day.
The word 'casino' does not appear in the gambling law
Online gambling at the personal level would not appear to be prohibited by existing law
Payment processing is not interrupted
Gambling websites are not blocked by internet service providers (ISPs)
To the best of our knowledge, no resident of Bangladesh has ever been arrested or prosecuted for gambling online.
Following the late 2019 gambling crackdown in the country, many pundits, as well as law and policymakers, were calling for more modern gambling laws.
One of the biggest factors is that the age-old law does not mention the word "casino" and gambling opponents fear that illegal operators will continue to find loopholes.
Another concern is in the capital city itself where penalties for casino gambling are so light, and historic enforcement has been so lax, that more than 50 casino-type establishments were operating in plain view before the raids began.
There are also those who wish to capture gambling revenues by opening casinos to tourists along the India border, and perhaps elsewhere. Areas under consideration are in Cox's Bazar, the Bay of Bengal, Khulna, Bagerhat, and Satkhira.
Tourism numbers in the country are crushingly low with only about a quarter-million visitors coming each year. India sees about 40 times that number.
For a country with potentially explosive GDP growth, a marked increase in tourism could be a very healthy component.
And then, there is online gambling...
It is still completely unclear whether the government will add provisions to any new law to deal with online gambling, but it should be assumed that agencies such as the Bangladesh Telecommunication Regulatory Commission (BTRC) might try to grow more teeth.
The Commission was spanked rudely in the international court of public opinion when it blocked nearly 60 sites on 'security grounds' and soon after relented.
Financial ministries rarely take the 'moral high ground' and block payment processing unless there is a revenue component available, i.e. curtailing competition for state-sponsored or otherwise sanctioned betting sites that feed government coffers.
The "Muslim question" looms large and would seem to preclude any liberalization of the gambling laws. Anecdotally, it would appear that any mention of online gambling in a new or amended law would be to actually make it illegal, rather than let it remain in a gray area where it is neither explicitly illegal nor specifically legal.
The Best Live Casinos in the
Best Reviewed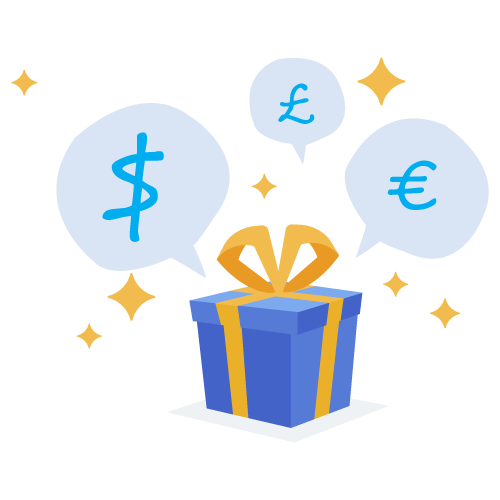 Casino
Rating
Interesting Games
Highlights
Casino Bonus
Loading...
There are no available casinos for requested criteria.
Something went wrong. Please try again later.
Bangladesh Online Casino FAQ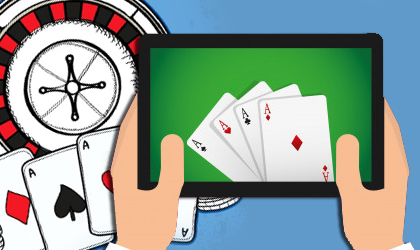 Is online gambling legal in Bangladesh?
Yes and no. There is nothing in the current law or amendments prohibiting it. However, as about 90% of the overall population is Muslim, certain Sharia Law personal law application (1937) may apply.
It should be noted that although gambling is not illegal in casinos in the capital, authorities use other laws to prosecute operators and players when they need to. Please see above for more information.
Can I play online casino games at my friend's house?
No. That's not a great idea. For one thing, gathering with people in the presence of a gambling device or two could constitute 'keeping a gambling house'. It's not likely, but it could be asking for trouble.
Another reason to not do this is that most online casinos only allow one account per location or IP address. They could void any winnings.
Can I bet on the Bangladesh Premier League (BDL), Kabaddi events, and the World Cup?
Yes. Many online betting sites offer not only sports but horse racing as well as slots and live dealer casino games. None of these sites are licensed by the government of Bangladesh.
Are Bangladeshi online casinos licensed here?
No. There is no licensing regime or regulatory framework in the country. Gaming and betting sites that accept players from the republic are licensed offshore.
How can I deposit and withdraw my money... can I bet in Taka (BDT)?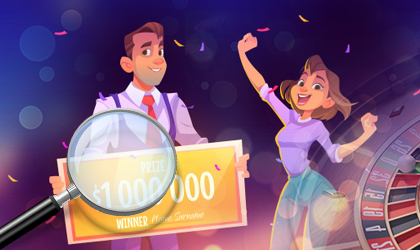 Maybe. We aren't aware of any respected gambling sites that accept the local currency. You will probably have to weather some currency conversion fees.
Neteller is a good option for an eWallet. Simply open your Neteller account in US$, fund your account with a debit or credit card or find an exchange that will allow you to transfer funds internationally, and then use your online electronic wallet (Neteller) to deposit and withdraw from online gambling sites.
Neteller provides a Mastercard badged debit card called "NET+". This is how you can access your funds. Spend wherever Mastercard is accepted, online or on land, or use it to withdraw taka in cash at an ATM.
Skrill is another eWallet option that may allow more deposit methods.
When in doubt, simply chat with a casino support representative to find options that fit your bankroll, budget, and desire.
Unfortunately, Bitcoin trading is illegal even if the popular virtual cryptocurrency is still highly traded-in.
Who do I turn to if I have a dispute with the casino?
Nobody in the government will help you if you have a dispute. While most of the sites out there are honest, there are also a few unsavory operators that may take advantage of your lack of player protections.
The most important thing to do is to choose a site with a good reputation. The sites you see on this page have all confirmed that they accept players from your country.
However, the list is also ranked by rating. This means that players in your country and elsewhere have registered positive or negative reactions to their experience there.
The sites at the top of the list are highly rated and the ones at the bottom should be avoided.
If you see the word, "Review" next to the name, we have done an in-depth review of the property and in the end, render a conclusion.
If the site is near the top of the list but does not have a review, you should be safe to simply click on through to the site. This assures that any special bonuses, promotions, or extra play we may have negotiated will be available to you when you open an account.
Can I play multimillion-dollar lotteries like Euro Millions and US Powerball here?
Yes. If you don't want to hold prize bonds for 60 days or more, and want a chance to win bigger prizes, you can buy lottery tickets online from a lottery messenger service, or bet on the lottery in other ways.
Will I be paid if I win a lottery jackpot?
Yes, if you buy your chances from a reputable dealer. In one case we're aware of from a couple of years ago, an Iraqi man used one of our messenger service partners to buy an Oregon lottery ticket, won, and was paid millions of dollars.


Author: Lars Jones