Highway King's
by Playtech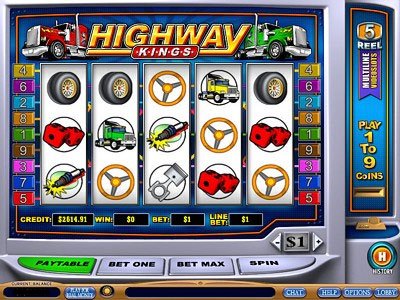 Highway Kings Slots - Game Review
Drive a big rig through this online slot machine and rule be the king of the highway! Watch for symbols such as tires, steering wheels, big trucks, and spark plugs! This game provides 41 winning combinations. The scatter is an exhaust pipe, that says scatter right across it, so you'll have no trouble recognizing your win! Find a few of them at once, and grab some extra coinage from the highway!
In addition to the scatter symbol, Highway Kings online slot machine also brings a great wild symbol, find one and double your winnings! The wild symbol in this online casino game is a cute little red truck.
WCD Tip:
Remember to activate all paylines to remain eligible for the highest payouts and max jackpots.
Online Casinos Featuring Highway Kings:
You can play Highway King's at the following casinos
Online casinos offering Highway King's
Rules
More slots
Types of slots
Playtech Game Menu
Playtech Video Slots