Play Mega Jack Multihand Video Poker FREE! No strings attached!
Mega Jack Multihand Video Poker
by World Match, LTD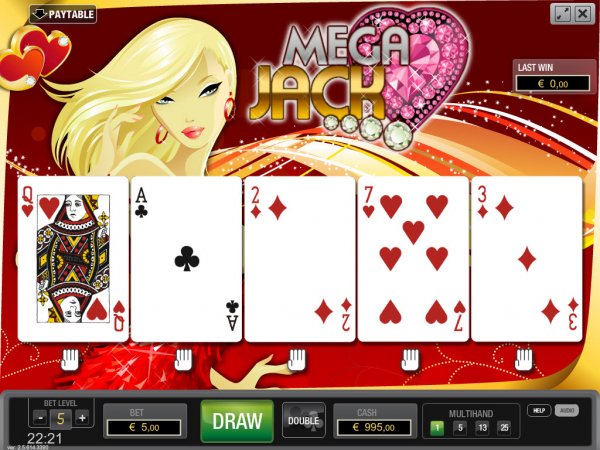 The graphics are glossy and glamorous and the pay table shows a 250:1 pay out for a Royal Flush. The game takes one coin and delivers one hand per game round. Play 0.20, 0.50, 1.00, 2.00, or 5.00 coins The game screen shows a last win amount and hovering over the hand declares the poker hand ranking.
A quick on the pay table tab shows the pay table for this Jacks or better video poker game. There is also a doubling game that is available to play once after any winning hand. Click on the Double button if you want to risk your winnings for that hand on a 50/50 'cut the cards' game against the dealer.
You can play Mega Jack Multihand Video Poker at the following casinos
Online casinos offering Mega Jack Multihand Video Poker
Online Casino Software
World Match, LTD
World Match Game Reviews
World Match, LTD Video Poker