Caribbean Progressive Stud Poker
by Wager Gaming Technology
Caribbean Progressive Stud Poker
The player vs the dealer in Caribbean Progressive Stud Poker. The object of the game is to get a higher poker hand than the dealer. Players who place progressive bets on the hand win a share of the progressive pot even if the dealer has the winning hand.
The game is played on a table similar in appearance to the Blackjack table. The table is sectioned off into areas for ante bets and progressive bets. The original bets, are placed in the ante circle. If you are convinced that you have the winning hand, you can place an additional bet that doubles your ante. Before the cards are dealt, you can place progressive bets anywhere you've placed an ante bet.
Realistic sound and graphics, coupled with an extremely fast casino download and installation process are qualities that make Vegas Technology a stand-out in the online casino business.
You can play Caribbean Progressive Stud Poker at the following casinos
Online casinos offering Caribbean Progressive Stud Poker
Rules
Wager Gaming Technology Poker
Top online poker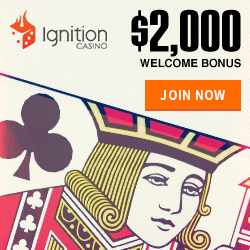 Online poker rooms