Vegas Three Card Rummy
by RealTime Gaming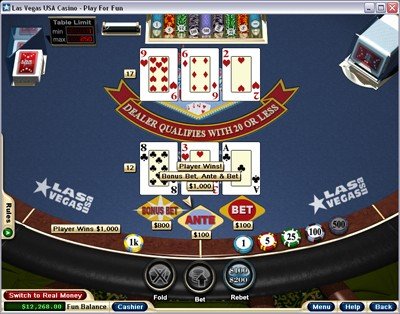 Vegas Three Card Rummy
The object of Vegas Three Card Rummy is to score low. Your three card poker hand vs the dealer's three card poker hand. Lowest hand wins. Pairs, three of a kind, and three in a row of the same suit all score zero. There is a 100:1 Bonus Bet available.
RealTime is the one to beat when it comes to software speed. Their games are some of the quickiest and easiest in online casinos. So, if you're looking for action, come to RealTime.
Thanks to Bovada casino, we have a copy of the flash version of Three Card Rummy you can play for free below...
Find Vegas Three Card Rummy at these online casinos:
You can play Vegas Three Card Rummy at the following casinos
Online casinos offering Vegas Three Card Rummy
RealTime Gaming Card Games