Bonuses
| Bonus Type | Bonus | Max Value | Conditions | Cashable |
| --- | --- | --- | --- | --- |
| Reload | Loyalty Points | Unlimited | 1 Point for each $2 spent | For tickets & discounts |
Bonus Terms & Conditions

Daily Deals - Today's time-limited offers


Refer a Friend - Free USA Mega Millions tickets for you both.


VIP Points - Discounts and free tickets when you exchange your points!

Buy Lotto Online Review
BuyLottoOnline (Buy Lotto Online) has been fetching winning tickets for lottery lovers all over the world, including the USA, since 2005.
The website offers a lottery messenger service so that people anywhere can play the biggest lotteries in the world without ever needing to leave the comfort of their own hometowns or even their homes.
In our opinion, this is the premier model for online lottery ticket sales.
We'll explain why...
You don't have to be in a country where the lottery game is drawn to win
They don't take a commission when you win - the money goes straight to your bank account or your BuyLottoOnline account
Company agents go directly to retail outlets all around the world to purchase tickets on your behalf to enter the richest government-licensed lottery draws in the world
Buy subscriptions on mobile or desktop using a debit or credit card
The World's Biggest Lotteries and Raffles
Now, no matter where you live, you can buy tickets to record-breaking lottery draws like the USA Mega Millions which paid out $656 million in a single draw.
Powerball has a minimum jackpot of US$40 Million and a record prize of US$1.58 Billion.
There are over 20 lotteries available so you can buy subscriptions to the big jackpots like...
Powerball & Mega Millions
EuroMillions
EuroJackpot
California SuperLotto
Syndicate Draws
Buy memberships into syndicates like the Power Combo Syndicate, with its seething potential of over a billion euros/dollars.
There are nearly a dozen "buying clubs" that help you increase your chances of winning a huge lottery when you join a syndicate. Much like an office pool, the more tickets (members) the more chances you have to win.
Of course, you share the prize with other members, but we can win from their numbers as well as your own! That matters when the prizes go sky high.
Millionaire Raffles
More than half a dozen of the richest Millionaire Raffles all over the world are yours to participate in.
These potentially life-changing pool prize games are similar to lotteries, except with pre-selected numbers. Every penny of the prize money is guaranteed to be won and the winning odds can be as good as 1-in-3. The most famous of these is the €2.6 Billion Christmas El Gordo in Spain.
Christmas El Gordo
Special draws, Saturday Draws, Thursday Draws, and more
Join a syndicate for El Gordo to increase your chances of sharing in every penny of the more than one billion euro top prize!
You might be asking yourself...
What's the catch?
The answer is simple - you'll pay a little more for each ticket than you would buying from a lottery retailer, but far less than the price of a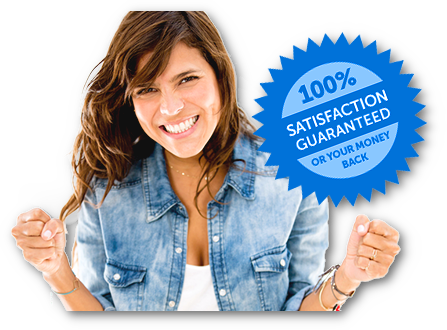 vacation to Madrid or New York to pick up your tickets!
Wait a minute..!
The fee added to the price of a ticket covers taking your order, picking up your tickets, recording your numbers, telling you when you've won, and placing the winnings in your account are probably less than the cost of a phone call to ask a friend to buy your tickets.
Of course, if you have a friend in another country that you trust to buy and hold your tickets, or to simply send you the numbers and collect the money for you, that might be better for you. After all, email is cheap or free!
How it All Works
Individual draws: With Powerball, for example, there are two draws each week (that's one reason the jackpot grows so fast and is awarded so often). Buy 1-8 tickets for up to four weeks of play.
Monthly Subscription: Play 8 draws each month (Powerball draws occur on Wednesdays and Saturdays, others are more or less frequent). Cancel your subscription at any time.
Longer Terms: Subscribe for six months (52 draws) or a full year (104 draws). "Set it and forget it". Buy Lotto Online will handle everything for you including notices and alerts whenever you win.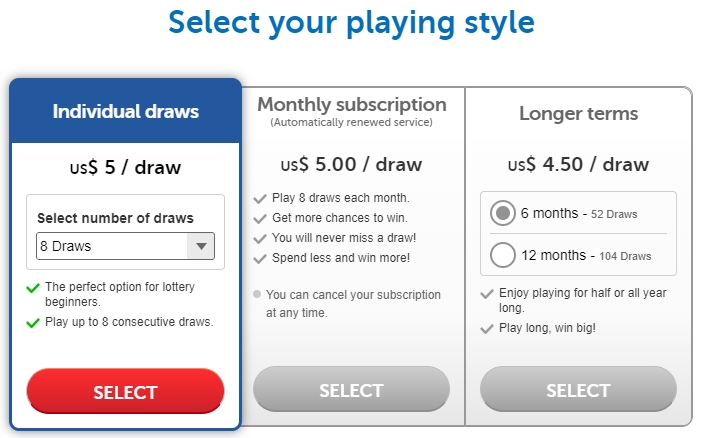 There's one more "catch"...
Yes, you can simply pay extra for a single ticket to play Power Ball, EuroMillions, or many other draws.
A messenger agent in Seville or Los Angeles, for example, will buy a ticket on your behalf. You might as well call Uber for that.
You'll need to buy a subscription of at least six month's duration to get deep discounts on every ticket you buy.
Of course, you can do a monthly subscription (cancel anytime) and it will renew automatically until canceled - BUT - you won't enjoy the same discounts as those who play for longer terms.
How do I get started?
Simply choose the lottery you want to play and then decide how long you want to play it - BuyLottoOnline will take care of the rest.

Let's run through it one more time so that it's already second nature and you can get on with the things that really matter - whether you are a lottery millionaire or not.
Choose your game
Choose the number of plays (per draw)
Select your playing style (1-8, monthly, six-months, one year)
Add to cart
Proceed to checkout
Log in or sign up
That's it!
How to Know When You Win
Of course, you can check the official lottery website. But there's really no need to. The company will send you an email alert whenever you win a prize.
More than half a million members have collected prizes ranging for $10 to over $1,000,000.
You can check the company website for all winning numbers of any draw they handle.
You can wait for a phone call from the Winners Support Team when you land a big one.
Here's what happens when you win...
Small prizes are channeled directly into your account and you can cash out or use the funds to try for bigger prizes.
Bigger prizes are handled case by case. You always keep 100% of the winnings, but some bigger prizes may require assistance from the Winners Support Team to be processed to you. You may wish to have the funds credited to your regular bank account, you may want to buy 1,000 tickets to another draw. However you want to handle your winnings, the team will help you.
Third-party expenses (bank wires, etc.) and lottery taxes (when applicable) are the only fees you will see removed from your big prize - BuyLottoOnline does not share in your prize or charge any fees to get you paid!
The Winners Support Team will collect most prizes for you. Some lottery commissions insist on awarding jackpots and other big prizes to the winner in person. When that occurs the team will assist you in making all the necessary arrangements.

Note: You will never be charged to claim a prize. If you get an email or phone call from someone stating they are holding a lottery prize for you, contact the team immediately. BuyLottoOnline will never accept or collect any commission, ask to share in your winnings, or charge you to deliver your prize money. Any administrative fees or taxes will be deducted before every penny of your winnings is credited to your account or transferred to your bank.
Loyalty Program
Simply using the service entitles you to automatic enrollment in the VIP Loyalty Program.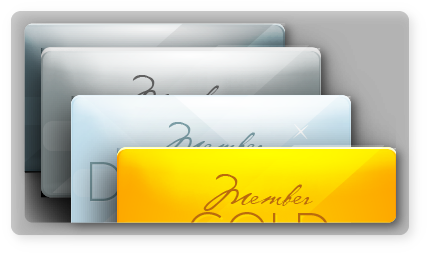 Every time you buy you will receive points. Every participation awards points. The minimum rate of reward is 2 points for every $1 in purchases.
Lottery tickets, syndicate shares, and Raffles all qualify. After a while, you can participate in multi-million-dollar lotteries and raffles free of charge. You'll get $1 in credit towards any straight purchase for every 25 points you redeem.
VIP points can't be redeemed for cash, so you'll need to use them for discounts or to purchase tickets outright.
The Final Word on Buy Lotto Online

We mentioned at the beginning of this review that we believe the lottery messenger service is simply the best model for playing the lottery online. It is simple, straightforward, doesn't involve hedge funds, insurance companies, or Caribbean bookies, and you keep every penny of the prizes you win.
Yes, there is a convenience fee added to the price of every ticket, and you should take that into consideration when you make your buying decision. It doesn't change the odds or the amount you will win, but it does change the theoretical return to player percentage (RTP).
We play the lottery for the big bucks, not just the little prizes. All the math theory in the world won't make a difference when you hit the big one. It's simply a matter of buying the right ticket at the right time.
One thing that everyone can get behind is this...
You can't win if you don't play.
Buy Lotto Online allows everyone, everywhere, to play the world's richest lotteries no matter their location, residence, or nationality.
Europeans, Asians, and Africans can play USA Powerball simply and easily.
Americans, Canadians, and Latin Americans can play the big European lotteries whenever they choose to.
People everywhere can simply buy a ticket now and then or stay plugged in for a month, six-months, or a year at a time with a subscription and take every opportunity to win a jackpot. Complete strangers all over the world can band together in a syndicated buy to increase their chances of winning and share the pot with those who help them win.
Buy Lotto Online Available Lottery Games
Game
Numbers
Next Draw
Jackpot
Tickets





Loading...
There are no Lottery Results for requested criteria.
Something went wrong. Please try again later.