Play Penalty Shootout FREE! No strings attached!
Penalty Shootout
- description of game by Playtech: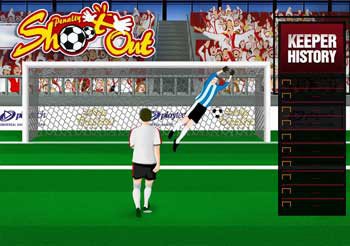 Penalty Shootout - Arcade Game Review
Shoot and score in this soccer arcade shootout. This game has 5 bets available on where you kick a soccer ball into the goal. Each kick has its own multiple of wager. Kick it pass goalie and win the wager times the multiple.
You can bet anywhere from .10 - $100 per kick. Depending on where you place your foot the odds shift. Check it out!
Find Penalty Shoot at the following Playtech casinos:
If casino names are faded it means these casinos are not available in your country.
Screenshots
The following online casinos that have Penalty Shootout are not available for players in United States